WARS IN THE HEAVENS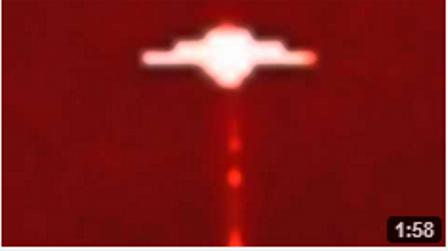 Rev 12:7
And war broke out in heaven: Michael and his angels fought with the dragon; and the dragon and his angels fought,
NKJV

Isa 13:4-5, 15-16

The noise of a multitude in the mountains,
Like that of many people!
A tumultuous noise of the kingdoms of nations gathered together!
The Lord of hosts musters
The army for battle.
5 They come from a far country,
From the end of heaven — (…)
The Lord and His weapons of indignation,
To destroy the whole land.
Everyone who is found will be thrust through,
And everyone who is captured will fall by the sword.
16 Their children also will be dashed to pieces before their eyes;  Their houses will be plundered
And their wives ravished.

NKJV
Apocalyptic Sounds Caused by Alien Motherships
Annunaki Winged God Space Craft Near the Sun?
Enormous Mothership Near the Sun
Strange Objects in the South West Sky
 Mainstream Media Compilations
Advanced Symbiotic Technologies

The Best UFO Video Ever
Filmed by BPOilDisaster on YouTube (Peter) before he passed away.  God BLESS HIM.
UFO Alien spacecraft around the sun
UFOs with Lasers
UFO Wars in the Heavens
Dulce Underground Base Alien Confrontation
Phil Schneider (Part 1)
NASA ANNOUNCES
THE RAPTURE IS AN ALIEN ABDUCTION
SORI PARK VISION
Vision 2)
http://www.heavenvisit.com/Sori_Park_2.php
It was in the middle downtown Los Angeles, California. Holy Spirit taught me that was on the Wilshire Boulevard. A young man and woman were walking in the sidewalk along the street. They were heading west with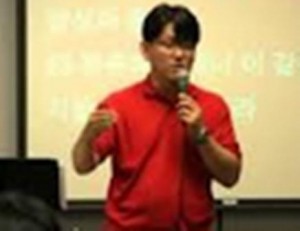 the man walking to the bush side and the woman walking to the street side. The man was making an impassioned speech to the woman, criticizing Jesus. Being lost in his rational criticism, he called the Bible irrational and made comments to ignore Christianity. The woman was walking carefully and praying inside without any response to his remarks with her head down a little bit and a book held in her chest.
'Have mercy on him, Lord.'
In the middle of her prayer, she suddenly heard loud trumpet sound from the sky.
"Rise up here!!!"
She looked up in the sky with her face full of joy and excitement. She had no time to express her joy because she was raised up into the air the moment she looked up. He suddenly found her gone and looked around in bewilderment to find her, when there was a clash in the street. The downtown street was traffic jammed, which means the car accident was a fender bender instead of a huge one. God granted me spiritual knowledge as I was watching the scene and taught me that the trumpet sound are only heard by those who get raptured.
With much traffic in the area, cars were moving slowly. There would not be many people who were ascending into the air in those circumstances, which gives some idea about how much spiritually corrupted cities are. I was looking down at the scene high up in the air and asked Jesus, "What will the world say about people being raised up into the air, Jesus?"
He gave me accurate and detailed answers:
"NASA of the United States will make an announcement that thousands of UFO from a distant planet in the universe surrounded the entire earth and abducted numerous people around the world with a powerful ultramodern sucking machine in one moment, promising to make further investigations into the matter and trying to cover it up."
BLUE 21 – David Daughtrey 1996 Vision of Rapture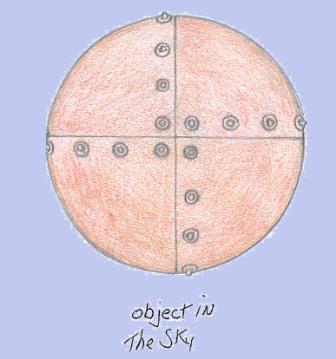 The Rapture Vision of 1996
The coming events or warnings to happen just before the rapture takes place.
Dearly beloved doves, and brothers and sisters in Jesus name. This is the vision given in 1996 concerning world wide events to happen from one to three weeks before the actual Rapture. This I told to many friends, and was often hurt at the disbelief, and cold shoulders of many Christian friends that I finally just put it on the back shelf, and let it sit for the last 13 years. I now feel that the Rapture is so close that it needs to be told, urgently. I agree with our Christian brother John Tng that there has been so many dreams and visions of the Rapture that probably no one will believe this one either, but that is okay. All I pray for is everyone to remember. Like our Bible says, the vision will prove itself with time and testing. By remembering these visions, it will or can save you much needless suffering. The Lord does not want to hurt his bride.
There is going to appear above the earth (in the sky) a strange object, it will be large and sphere shaped, like a ball. It will look like it's been built in sections, like a football with huge rivets at the seams. Many will call this a UFO, I don't know. It will have the color of copper or bronze. It will be on every TV around the world. People will be shocked like the World Trade Center. People will be glued to their TV's but you don't. The minute you see this, run to the closest food store and get enough canned food and bottled water for about three weeks, because between one and 24 hours after this object is seen world wide there is going to be a massive impact or collision on our sun's surface. It is going to happen on our blind side, we can't see it coming. It's going to be a super size twin asteroid hitting the sun in a vital spot, releasing a major solar storm, knocking out all of earth's electricity, all over the world. Those of you who read this will save yourself and your family much misery.
Now, this is what's going to happen in the next 2 or 3 weeks, while the electricity is off. Within a few days the whole world will start to go crazy with hunger. The banks and ATM's can't work without electricity. No gas pumps for food transportation, no refrigeration, total darkness. The robbers, rapists, and murderers will see right away that no one can call the police for help, because the solar storm has burned up all communication satellites, cell phones and telephones. The law can't even call each other. It's going to be total breakdown in large cities. There will be gun shots and screams all night long. Millions will be behind locked doors, praying and begging for God's mercy, for help and protection. He will answer millions of prayers. Millions will ask for forgiveness, and the Lord and his saints will perform millions of miracles during these three weeks.
Then after about 3 weeks of this, the Rapture will happen. Although there are different time zones around the world, the Lord showed it will be night here in Florida, USA. In this vision, I was taken in the spirit out in the woods behind my house in Florida. During the spring or early summer, it started at night. I didn't hear any trumpets or words (come up hither) but I know there's going to be, because the Bible says so. As I was standing there in the spirit of course, in the middle of some trees, a huge blue beam of light came down like a big flashlight, about a thirty foot circle around me. The blue light was identical in color to a welder's arc light at night. It was so blinding I put my hands over my eyes to see if I could see where or what this light was coming from. Then I noticed in the distant night sky, north, south, east, and west of me, blue colored stars jetting off the ground spiraling upwards traveling fast, they were heading for the bright blue object that was shining that beam of light down on me. It could have been the Lord or an open door to heaven. I really could not tell, it was so bright and blinding. Anyway, these little blue stars were going up in clusters. Different numbers depending on the size of town around me. Then all of a sudden when they reached about 9:00 high they burst into 10 times their size. Then I realized it was those alive in Christ joining those dead in Christ. I was too far away to see any new regenerated bodies or white gowns, but I'm sure they were. Then suddenly I was again taken out of my body off to the side to look at myself standing in the light. That's when I saw my own flesh glossing white as lightning, all my flesh, head and arms, my clothes remained the same. Then instantly, I vanished and my clothes fell to the ground. From what I saw in this vision, I was the last to go because all the alive in Christ had joined the risen dead.
The next afternoon, I had been reading my Bible for about an hour and then stood up in my living room to take a break, when suddenly at arm's length from my face appeared a blue cloud, the same color as the beam in the Rapture vision. In the shape of something like a football on its side, about 3 ft long and 2 ft high – white, a brilliant white 21 in the middle of it. I never did understand the meaning of the 21, maybe it was the day of the Rapture. I base no idea, your guess is as good as mine. Well, that startled me, so I sat down, shocked again because this was in the middle of the day and I wasn't even praying. Well, my son was in the kitchen making some tea and he said we were out of sugar. I said OK, I'll go down the road and get some. I began to sit up when this small newborn baby appeared before my eyes. I'm starting to come unglued now, because it hadn't been 5 minutes since the blue cloud, when this happened. I told myself, O my Lord, am I losing my mind? What, O God, does this baby have to do with the Bible? I must be losing my mind. I really started crying, it was blowing my mind. Then I noticed this newborn baby had this horrible growth on the side of it s head, almost as big as the baby's head. It was scary ugly, that's how bad. After about 20 seconds, the vision disappeared, the baby was gone. I told myself I've got to get out of here or I'm going to start crying again. Well, I left and went after the sugar, about 2 miles away. I walked into the store, the owner and myself were the only ones there. He was on the telephone talking to some friend of his. I was at the counter waiting to him to get off the phone, when suddenly a young woman came into the store. She walked right up beside me and spoke to my friend on the phone. She said, you haven't seen my brand new baby have you and he said no ma'am. I happened to look down at the baby and nearly fainted. There was the same baby I'd seen 10 minutes earlier. My legs went like rubber and I had to lean on the counter to keep myself from falling. This action made this young woman mad, I mean angry, my reaction insulted her greatly. She yelled at me and said, the doctor says it's just a birth mark, and it will shrink and go away. She then stormed out of the store. My friend said, did you see that thing on the baby's head? I said yes, I saw it 10 minutes before I came here. That was the last one, never again in 13 years. The only thing I can figure out is, He was showing me that every vision he had shown me was going to happen. My friends, all I ask you is to remember what you read here. It's not important to believe this, but I beg you to remember.
Your brother in Christ
Unknown Servant