IMPOSSIBLE WARNINGS

Luke 21:11-12
And there will be great earthquakes in various places, and famines and pestilences; and there will be fearful sights and great signs from heaven.
NKJV
Apocalyptic Weather and Other Phenomenon June 2012
Strange Cloud Formations
Quake Expert: Earth Cracking Up
A leading earthquake scientist has warned that the planet could be cracking up after a series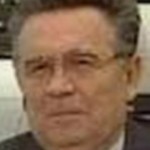 of massive quakes in just 48 hours.  Expert Gheorghe Marmureanu – from Romania's National Institute of Earth Physics – says 39 quakes had hit the globe within two days.  The series started with two massive quakes in Indonesia measuring 8.6 and 8.2 on the Richter scale rapidly followed by three more only slightly smaller in Mexico within hours."There is no doubt that something is seriously wrong. There have been too many strong earthquakes," said Marmureanu.
Historic Earthquake Coming to the West
Freak Storm Mixes With Dirt, Engulfs Town in Iowa
Phoenix Dust Storm: Video of Doomsday Scenes in Arizona


Giant Tsunami Shaped Clouds Roll Across The Sky Over Alabama
Cloud Tsunami Hits Panama City, Florida
Japan and the Coming USA Earthquakes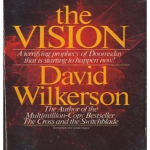 David Wilkerson made the following prediction in 1974 after a vision from the Lord.
The United States is going to experience in the not-too-distant future the most tragic earthquakes in its history. One day soon this nation will be reeling under the impact of the biggest news story of modern times. It will be coverage of the biggest most disastrous earthquake in history.

It will cause widespread panic and fear, Without a doubt, it will become one of the most completely reported earthquakes ever. Television networks will suspend all programming and carry all day coverage.

Another earthquake , possibly in Japan may precede the one that I see coming here. There is not the slightest doubt in my mind about this forthcoming massive earthquake in our continent. I am not at all convinced that this earthquake will take place in California. In fact, I believe it is going to take place where it is least expected. This terrible earthquake may happen in an area that not known as an earthquake belt. It will be so high on the Richter scale that it will trigger two other major earthquakes.
Joe Brandt's Dream of the California Mega-Quake
Hail Storms
Earth Change News
Earthquake Warnings