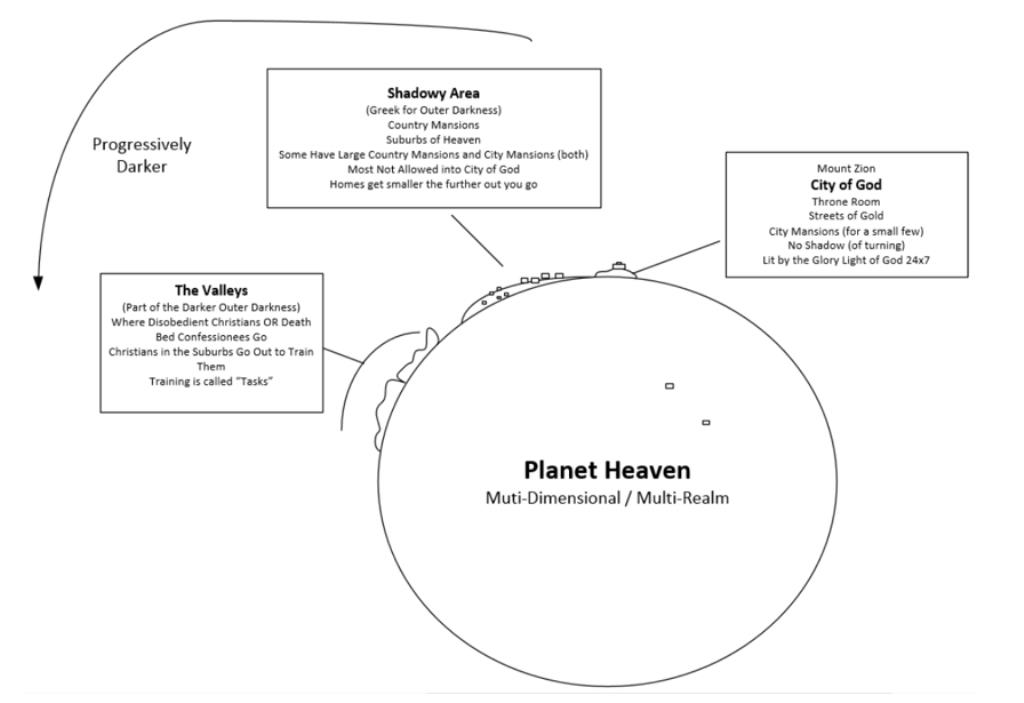 The Outer Darkness or Shadowy Area of Heaven
The Outer Darkness
(and Jesus' Commandments)
Investigate the mystery of inheritance and rewards and inspect your heart to see if you are doing everything you can as a bond-servant to your awesome King Jesus.
Is Heaven a flat land or is it a "Kingdom"? Why does the Bible refer to both the Kingdom of God and the Kingdom of Heaven? Are they different? If Heaven is a Kingdom does everyone live near God where there is no "shadows"? Could Heaven be laid out in a huge land with a hierarchy? Could there be a "shady" area or an "outer environment" as Pastor Oden Hetrick says he experienced from his 80 visitations there? Could this outer environment, or suburb area be the mysterious "outer darkness" which the Bible refers too?
This show explores these possibilities. Be a good Berean (ref. Acts 17:11) and search the scripture daily to see if it is so.