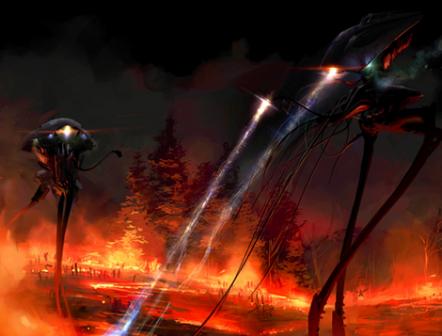 Shared Dreams:
Saturday night, March 26- Zoe, 10 yrs. old-
I was walking through a store and I saw a baby who was all alone sitting on a counter. It was crying. I went over to it and picked it up. I started to rock it in my arms to calm it down and I asked him what was the matter. "Whats wrong baby?" I asked while patting his back. The baby answered me! I was shocked because the baby was too young to talk. The baby said that his Mommy and Daddy were missing. "Where did you last see them?" I asked. He said that the last time he saw them they were with a man with blonde hair named Tinkt.( She was specific with the spelling of this name. The baby had shown her a picture of the man with his name under it.) I told him that I would help him find the man named Tinkt. We looked around the store and we could not find him or the baby's parents. When we came back to the front, I saw Tinkt walking out of the door. I caught up to him and asked him about the parents. He said that he didn't know what I was talking about. I knew that he was lying because his nose started to twitch when he answered me. Suddenly, he pulled out a long sword and started to swing at me. I had a sword too and we started to fight in the parking lot. After a while was able to take his sword and pin him down. He finally admitted that he had taken the parents and had fed them to his MAN EATING LIZARDS. I turned him in to the police and took the baby home with me. When we got home I put the baby down to rest and I went into the living room. There was a lizard in the house and it started to hiss and nip at my toes. It was trying to eat me. I started to kick it off and I woke up. 
I asked her what the lizard in the dream looked like. She said it was green with black eyes and a horn. She said that it was VERRRY scary.
Have a Blessed day,
Trudy
Jenna, July 16th -" 
Just wanteds to drop a line and share another one of the girls dreams. 
Jenna, July 16th -" There was a spaceship hovering across the street from our house. The house that is on the lot across the street was not there in the dream, it was gone. There was a red lazer beam coming from the bottom of the ship. The ship was moving veeery slow like this." (she showed me with her hand)" As it was moving it was burning everything in its path. The ship was flat and egg shaped. There were square windows all across the pointed front. There were two ball shaped things, one attached to each side of the ship and they had little windows across the fronts too.It was white." I asked her if she thought they were creatures like aliens inside. She said that she KNEW they were human. Hmmm? I asked her if she could see them and she said no, she just knew. I asked her what were they doing? She said that they were burning everything. Then she goes on to talk about being in the attic. I asked her who were the people? She said some were family(like grandparents) and shrugging shoulders she said, "Just other people." She said that she kept pointing to the ceiling and telling the people to look." LOOK! LOOK!" she said trying to warn them and urging them to pay attention. She said, "Mom, nobody cared. " I asked her what was it that she was pointing to? She said the ceiling was starting to smoke and she knew the lazer was on the roof. I asked her if she was older in this dream also. She said that she didn't think so. Hmmm.
Wellll, I think the "human" part of the dream is very interesting! 
As always, input is welcome! God bless! 
  
John Baptist's Comment: 
  
No there is nothing unusual about these "demon aliens" working with "humans".  This is exactly how it works.  The U.S. government has signed a pact with the "devil" and these "things" are working with our "black ops" groups.  Thank you for this …. it's pretty scary … but no doubt from our Lord as a warning.  Be Blessed In Jesus Name.
Shared Dream Two: "Animal-People"
My twin daughters who are ten had some pretty significant dreams I would like to share with you. As I read you information concerning an invasion I tear up because I KNOW IN MY HEART that what you are sharing is true. Something is coming! Although I have done some of my own research involving fallen angels I do not share any of that information with the children. They have received no information from me and their wording has not been influenced in any way. In fact they didn't think much of the dreams. Just a need to tell me about them.When my daughter Zoe shared her dream with me the only thing that got her attention was that Jesus was in the dream and animals were working out. She was very specific about her wording. Here is what I remember.
Zoe's dream- "We were all riding in the car, me Jenna(her sister),Dad and you. We passed a gym and no one else in the car could see what I was seeing inside. I could see through the wall. Inside there were animals working out." I asked her what kind of animals. She said," Pawed animals, like foxes and wolves." I asked her what were they doing specifically . She said ,"they were exercising their legs and doing yoga. They were using the equipment to strengthen their legs because they wanted to walk like us on two legs." She said ," They want to show us what they can do." She said,"next we drove to a parade but the floats had already passed and the foxes and wolves were lining up behind the parade to walk through town. They did not have a "license" to walk but they were going to show us that they could.
"Next we saw a mountain with a castle on it and we wanted to check it out. We drove to it and all got out . We went to the top of the castle. There was a couple there and it looked like they were newly weds or something. The bride was not happy." I asked her why she thought that. She said ,"she had a frown and she thought that the marriage looked prearranged or something." I really don't know what made her believe that but thats exactly how she said it. Then her face lit up and she said,"and Jesus was there." Jesus talks to Zoe in her dreams. I asked her what he said. "He told us all to look down out of the window. There was a dead eagle there laying on the ground and he told someone to bring it to him. When the eagle was brought to Jesus he ran his hand over it and said rise." She showed me with a gesture. " It came back to life! Jesus jumped onto the back of the eagle and flew out of the window. He disappeared into the sky and when the eagle came back Jesus was gone but the Eagle was glowing blue and he landed back into the room." Wow! There is a lot in there.
Jenna's dream- " My body was flying above an unfinished city. It looked ancient because it was dirty and all overgrown but it was made of concrete and metal. The buildings looked like tall parking garages. They had foxes and wolves and buzzards. They all had large K-nines. "(she said that) All of the animals were growling and screeching like they had rabies but they were not foaming at the mouth. They were crazy! They were everywhere! Pacing on every floor and in the streets. Then a man came flying up to me in the sky. He was riding in something like a helicopter but it was like a clear bubble. Completely round but moving like a helicopter and he shouted to me with a megaphone. He said that if any of his creatures bit me that they would poison me. I landed and they surrounded me. I wanted to wake up. She realized that it was a dream and started trying to wake up. One of the creatures nipped at her but it did not break the skin. She said that the wolf that tried to bite her had wings and when she looked around they all had wings. She told herself to wake up and she did.
I personally think there is so much here on many levels. The main theme that seems to run through this is INFILTRATION. Foxes and wolves in the Bible devour and destroy .I think these demons are on the move. I pray that peoples eyes will be opened and they have ears to hear what the Spirit is trying to tell us. I worry that a large majority of the body are so lulled that they could care less about whats going on. I pray that people start getting in Gods face like never before and find out what his perfect plan is for them and their family at this urgent hour. Thank you so much for all of the long sleepless nights and many hours you dedicate to getting this vital information out. That too seems so overwhelming at this time. So much to know, so little time. I would welcome any comments and opinions . God Bless,
Trudy B.