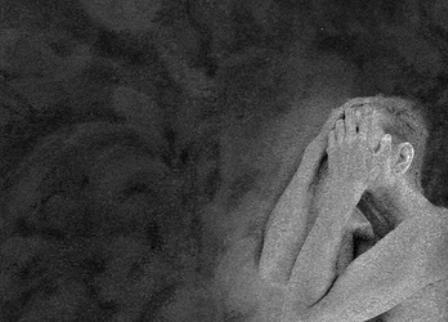 Do NOT Tempt the Lord Your God
Quit Now in Jesus Name
The following is an exchange of emails between a struggling saint and myself.  It tells a a story that you may need to hear.  I pray it witnesses to you in time to avoid regret that may have eternal consequences.  Take this before the Lord in prayer.
GOD BLESS YOU
THE LETTERS
I am a Christian and love the Lord with every fiber of my being. In these last days we're living in, it is critically important to stay in constant prayer and repentance, to be found worthy of Him when He comes. But I have been struggling with the addiction to cigarettes. I pray daily, sometimes several times a day, for the Lords help to stop smoking. I have tried every method that is available with no success and lately I am on my knees, weeping and literally begging for the Lords help. I have given it to the Lord, but then I take it back over and over, not knowing if He would have me continually try to quit. Usually when He speaks to me, it's a gentle nudge but this thought of quitting is a driving force, always on my mind. Maybe because our time is so very short….I'm just not sure. I've always been taught that we must give over our problems to God, and wait for His answer. But with this, I don't want to wait because I certainly don't want something like this to get in the way of my salvation. I don't even know if it will but I don't want to take that chance! Aside from this, I strive to walk a holy life, always praying and seeking God's guidance, as well as telling others about Him.
MY RESPONSE
It is with great empathy that I tell you what I am about to tell you. I deeply feel your pain in this struggle.

There is only one thing that I know of that can make a person quit smoking. Fear. Powerful fear. The kind of fear that words cannot describe. The problem we have as "itchy ears" Christians of the 20th and 21st Century is that we were never taught the fundamentals of Christianity. Fire and brimstone teachings were washed away with the "once saved always saved" devils doctrine. When Jesus said "If your eye offends thee pluck it out" … He meant it. Jesus wasn't kidding.

Matt 18:8-9

8 "If your hand or foot causes you to sin, cut it off and cast it from you. It is better for you to enter into life lame or maimed, rather than having two hands or two feet, to be cast into the everlasting fire. 9 And if your eye causes you to sin, pluck it out and cast it from you. It is better for you to enter into life with one eye, rather than having two eyes, to be cast into hell fire.
NKJV

Let me tell you I tried every trick in the book to reason with God over smoking. Even though I KNEW my own mother was spoken to "out loud" by God to "put that cigarette down!!!" and that the book I read by Charles and Francis Hunter made it extremely clear the "smoking was sinning", I kept thinking it would be okay with Jesus. Jesus would cut me a special break on smoking.

This verse has always worried me.

1 Cor 3:17
7 If any man defile the temple of God, him shall God destroy; for the temple of God is holy, which temple ye are.
KJV

But the FINAL straw was when I prayed in tears and opened up a 400,000 word Thesaurus and it fell open to a page with the word "BACKSLIDDEN"

The Lord knew that I was horrified about missing the rapture of the Bride.

Eph 5:27
(…) that He might present her to Himself a glorious church ["Bride"], not having spot or wrinkle or any such thing, but that she should be holy and without blemish.
NKJV

My Bible studies, which are arguably extremely advanced, have taught me that being a "Wise Virgin" (Matthew 25) and making the rapture includes a "possible" (but not guaranteed) invitation to the Wedding Supper. ALSO there is a book which I agree with entitled The 1,000 Year Millennium of Jesus Christ … Will You Make It?. You see, people don't realize that they are not only jeopardizing their eligibility for the rapture of the Bride, but they are jeopardizing their "eternal standing" in the Kingdom of Jesus Christ through forfeited "Inheritance".

Gal 5:19-21
19 Now the works of the flesh are evident, which are: adultery, fornication, uncleanness, lewdness, 20 idolatry, sorcery, hatred, contentions, jealousies, outbursts of wrath, selfish ambitions, dissensions, heresies, 21 envy, murders, drunkenness, revelries, and the like; of which I tell you beforehand, just as I also told you in time past, that those who practice such things will not inherit the kingdom of God.
NKJV

When I opened up that Thesaurus (called "casting of lots") and saw the impossible word from the Lord "backslidden", I knew beyond a shadow of a doubt that I was NOT going to make the rapture for sure and it might be MUCH worse.

I burst into tears and cried my way to Walgreens and bought the 22 mg Nicoderm clear patches. I quit drinking ANY alcohol and I MADE DARN SURE that I was not around ANY temptation.

There is ONE other time I quit smoking in my life prior to this last time. Cancer. I received an intermediate diagnosis of possible throat cancer and it scared me so desperately bad that I cried and cried and cried for hours and hours in my bed to the Lord. I was HORRIFIED. Praise Jesus the final diagnosis was not cancer, but I QUIT SMOKING just the same.

FEAR ….

Do NOT wait until you are being escorted to HELL by a seething demon to have enough FEAR to quit.
QUIT NOW
IN JESUS NAME

Ps 111:10
The fear of the Lord is the beginning of wisdom
NKJV

Matt 7:14
Because narrow is the gate and difficult is the way which leads to life, and there are few who find it.
NKJV

Matt 4:5
7 Jesus said to him, "It is written again, 'You shall not tempt the Lord your God.'"
NKJV