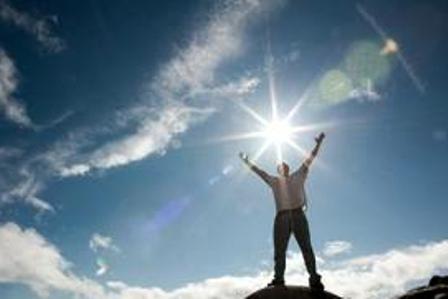 Backsliding is Not Optional
The Wages of Sin is Death
I suppose I'm uniquely qualified to speak to the problem of backsliding.  Indeed one might consider me an expert backslider.  I have a gift for coming up with excuses.  In fact I can even use the Bible to help assist in my conquest of self deception.
Those of us who have awakened to the imminence of the forthcoming apocalypse shoulder an awful emotional burden.  As if day to day earthly pressures of work, family and friends are not enough, we must "enter the matrix" among others who have no clue what is happening around them.  This duality of emotional and spiritual existence can be mental torture to a compassionate person.  Many of us "feel" (empathize with) those around us.   This dynamic adds to the oppression of the "knowing" and compounds our own ability to cope with day to day life.
Eccl 1:18
For in much wisdom is much grief,
And he who increases knowledge increases sorrow.
NKJV
For more than 6 years now I have been researching the New World Order, studying the enemy and the forces of evil,  researching the alien-demon invasion and abduction phenomenon, writing articles, doing radio shows, and suffering the emotional trauma that goes along with this "knowing".   Praise Jesus today, I am not alone.  Indeed nowadays there are many of us; and we are growing exponentially in numbers.  GLORY TO GOD.
Dan 12:4
;many shall run to and fro, and knowledge shall increase."
NKJV
Rom 11:25-26
25 For I do not desire, brethren, that you should be ignorant of this mystery, lest you should be wise in your own opinion, that blindness in part has happened to Israel until the fullness of the Gentiles has come in.
NKJV
Things Are Different Now
Today is not yesterday.  We are not living in the 30's.  We are not living in the 80's.  We are living in the 21st century.  It is 2012.  This is NOT A MOVIE.  This is the REAL DEAL.  All "bets are off".  Not only do we have the "signs in the sun, moon and stars" peppering our psyche on a daily basis, but we have the obvious imminence of global thermonuclear war breaking out at any moment with Bible scriptures and prophecies to back it.
We know we are on burrowed time.  There is NO QUESTION about it.
1 Thess 5:3-4
For when they say, "Peace and safety!" then sudden destruction comes upon them, as labor pains upon a pregnant woman. And they shall not escape. 4 But you, brethren, are not in darkness, so that this Day should overtake you as a thief.
NKJV
Since the foundations of the world, arguably there have only been 3 people "raptured" into the heavens;  Enoch, Elijah and Jesus.  Considering there are currently about 7 billion people in the world, with some statistics suggesting that 33% of them are proclaimed Christians, having only three people being raptured in ~6,000 years suggests that the forthcoming "outbound departure" (rapture/rescue mission) is a pretty darn big deal.    One might even suggest it's one of the BIGGEST DEALS in the history of the world.
Indeed it was Jesus himself that called those who will not make the rescue mission (rapture) foolish.  FOOLISH!
Matt 25:1-5
25 "Then the kingdom of heaven shall be likened to ten virgins who took their lamps and went out to meet the bridegroom. 2 Now five of them were wise, and five were foolish. 3 Those who were foolish took their lamps and took no oil with them, 4 but the wise took oil in their vessels with their lamps. 5 But while the bridegroom was delayed, they all slumbered and slept.
NKJV
It breaks my heart when people can read the word "foolish" in the Bible and not realize the power behind this analogy.  This is Jesus Christ our King, the only begotten son of God the Heavenly Father saying that.   Surely one cannot "be okay" with being perceived as foolish by Jesus.  Surely one cannot voluntarily concede to being left behind without putting up a fight.
It's one thing for an individual to be truly ignorant of the awesome gift of the "outbound departure" (rapture) of the "spot and wrinkle free" church to heaven, it's another thing to accept defeat against the forces of evil, and simply give up.  How can one expect to make it into heaven while volunteering to be "cast into" Great Tribulation;  (ref. Rev 2:22) because you allow willful sin (iniquity) to BEAT YOU.
Luke 12:47-48
And that servant who knew his master's will, and did not prepare himself or do according to his will, shall be beaten with many stripes.
NKJV
It is not that I am without sympathy and empathy for this struggle, indeed the opposite.  But it is FEAR of God and Hellfire that "scares me straight".
Jude 23
… but others save with fear, pulling them out of the fire, hating even the garment defiled by the flesh.
NKJV
The devil and his minions have watered down the message at the pulpit.  I used to think "itchy ears" doctrine was prosperity doctrine but it is far worse than that.  Once the pulpit stopped warning about HELL and teaching people the wiles of the devil and his demonic minions, the sheep lost their wisdom.
Ps 111:10
The fear of the Lord is the beginning of wisdom;
NKJV
A Letter to a Struggling Brother
Here below is a letter I wrote answering a brother in Christ.   In essence he wrote saying he'd backslidden into sin and was wondering what he should do to prepare for the Great Tribulation.  Should he buy bullets and prepare for a fight, ripping Romans 12 and 13 completely out of the Bible?  It sounded to me that he had made up his mind and could no longer surrender to the gift of Jesus' sacrifice.  Somehow he knew he'd be left behind.
Here is my answer.
I'm sorry you are suffering discouragement.  Many are and indeed many will not make it.  It's better to be oblivious of the time and humbly watching for Jesus while living a holy life, than allowing the weight of the world and the woes of things to come to burden down our hearts in such a way that we seek sin to escape our sadness and worries.   I know this because that has been my "modus operandi" for many years.

Part of our test here on earth is to overcome the desire for sin as an escape from the pressures of "knowing" and seek God through praise and prayer instead.  And unless we overcome that urge, and the sin that goes along with it, we risk Hellfire.

Matt 5:29-30
If your right eye causes you to sin, pluck it out and cast it from you; for it is more profitable for you that one of your members perish, than for your whole body to be cast into hell.
NKJV

So we tell ourselves that the "wages of sin are (not) death" (ref. 1/Romans 6:23) and we succumb to our weakness and backslide, looking for how we might survive the Great Tribulation even though the Word of God is clear that we would be exhibiting foolish behavior to do so.

Never mind that the United States of America will experience a nuclear holocaust (ref. Jeremiah 51,  Revelation 18) with alien-demon entities butchering our children and dashing them to pieces, and ravaging our wives before our very eyes.

Isa 13:16
16 Their children also will be dashed to pieces before their eyes;  Their houses will be plundered
And their wives ravished.
NKJV

Somehow we believe that we will be the "lucky ones" / the "special blessed ones" that God gives extra protection too.   Today we willfully choose "disobedience" and reject the gift of escape (the rapture/rescue mission) to the loving arms of Jesus our King, and "choose" a different way than GOD suggested in the first place.

Luke 21:36
Watch therefore, and pray always that you may be counted worthy to escape all these things that will come to pass
NKJV

 We flirt with eternal damnation over some demon-injected fiery dart (Ephesians 6:16) suggesting we'll muster up enough "end-times" bravado to join forces with the imaginary soldiers for Christ that "don't exist" and never will; since we are supposed to be "sheep led to the slaughter".

Rom 8:35-36
Who shall separate us from the love of Christ? Shall tribulation, or distress, or persecution, or famine, or nakedness, or peril, or sword? 36 As it is written:

"For Your sake we are killed all day long;
We are accounted as sheep for the slaughter."
NKJV

Millions of Christians will die and go to HELL in the Great Tribulation thinking they were going to make it to heaven.   Its so sad.   It breaks my heart.   I don't want anyone to go to Hell.  Neither does Jesus.   If you don't live a holy life style and "practice righteousness" (1 John 3:7) then you may very well be going Hell.

1 Peter 4:18
"If the righteous one is scarcely saved,
Where will the ungodly and the sinner appear?"
NKJV

If you cannot "practice righteousness" (1 John 3:7) BEFORE the Great Tribulation, how in the world can someone expect to do so after it begins?

Brother I simply cannot paint some ambiguous picture of a reasonable alternative for you (or anyone else) once the Great Tribulation begins and the Bride is rescued off this alien-demon infested rock.    As far as I'm concerned there is no alternative.   If you are "left behind" now because of  your behavior, then that same behavior may send you to hell in the Great Tribulation.

Rev 7:14-15
So he said to me, "These are the ones who come out of the great tribulation, and washed their robes and made them white in the blood of the Lamb.
NKJV

If you cannot make your robe white now, then what makes you believe you will make it white in the Great Tribulation?

The choice is yours brother. Choose to practice righteousness and holiness now, or play with the possibility of eternal damnation.  The Bible is painfully clear on this.

Matt 7:13-14
"Enter by the narrow gate; for wide is the gate and broad is the way that leads to destruction, and there are many who go in by it.  14 Because narrow is the gate and difficult is the way which leads to life, and there are few who find it.
NKJV
Summary in Jesus Name
Have you ever seen a movie where someone was loosing it and freaking out and their friend shoved them against the wall and yelled "GET A GRIP!!"   This is ETERNITY we are dealing with here.  This is HELL we are dealing with here.  God is not going to lower His standards for people because they were cast into the Great Tribulation.  NOW is the time to get yourself right with Jesus Christ.  NOW is the time to REPENT of your sins and practice righteousness.
1 John 3:7-9
Little children, let no one deceive you. He who practices righteousness is righteous, just as He is righteous. 8 He who sins is of the devil, for the devil has sinned from the beginning. For this purpose the Son of God was manifested, that He might destroy the works of the devil. 9 Whoever has been born of God does not sin, for His seed remains in him; and he cannot sin, because he has been born of God.
NKJV
Practicing righteousness is not being perfectly sin free.  Practicing righteousness is REPENTING and changing your mind and truly being sorry for messing up.  If you fall off the horse, get BACK ON IT and ride.
The next time you get disgusted or horribly discouraged STOP yourself before you get to your car.  STOP yourself before you start the engine.  Go BACK in the house and sit quietly on a chair for 5 minutes and talk to Jesus.  Surrender to Jesus and allow HIM to work in your heart.  GIVE WAY to the power of Jesus Christ in you.
Ps 46:10
Be still, and know that (HE is) God;
NKJV
Promise yourself you will play ONE PRAISE SONG and SING ALONG.
Jesus will come to your rescue and give you the power to overcome if you LET HIM.   If you are like me … you NEED a cooling down period.    Give yourself just 5 MINUTES of quiet time and talk to the Lord.
Rev 3:10-12
Because you have kept My command to persevere, I also will keep you from the hour of trial which shall come upon the whole world, to test those who dwell on the earth. 11 Behold, I am coming quickly! Hold fast what you have, that no one may take your crown.
NKJV
For …
1 John 4:4
4 Ye are of God, little children, and have overcome them: because greater is he that is in you, than he that is in the world.
KJV

 

OVERCOME
IN  JESUS NAME

TIME IS SHORT

HANG IN THERE

LEARN TO PRACTICE RIGHTEOUSNESS

AND

WAIT UPON THE LORD

 
7 Rest in the Lord, and wait patiently for Him;
Do not fret because of him who prospers in his way,
Because of the man who brings wicked schemes to pass.
8 Cease from anger, and forsake wrath;
Do not fret — it only causes harm.
9 For evildoers shall be cut off;
But those who wait on the Lord,
They shall inherit the earth.
NKJV