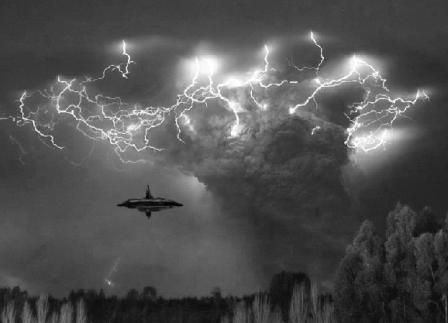 Don't Be Fooled
They Are Coming Here to Slaughter Us
Many misconceptions abound regarding the cosmic threat we face as a global civilization. The "Christian Symposium" types like to refer to the UFO "entities" as interdimensional demons.
I am here to tell you this is simply NOT true.
Whenever someone is unable to interpret the scripture "to their liking", they downgrade the concepts to something they more easily accept.  Time is simply too short for this mediocre approach to understanding.  Any somewhat advanced Christian leader out there, who is espousing an "interdimensional" (only) demonic alien presence, is ultimately letting the future victims down in a huge way.
When the skies are filled with "fallen angels" (extraterrestrials belonging to Lucifer's fallen army), NOBODY is going to buy the inadequate explanation of "interdimensional demons". They are "from afar" like the scripture says they are.  They come from "the North" and other locations in the galaxy.  We have to accept it's time for a new "Glossary of Terms" and realize you are not going to survive this onslaught.
Put away your Orgone Supersoakers, and reptilian teak spears, and pay attention to the likelihoods, in Jesus Name.
Mankind's Folly
Mankind is generally a pretty pathetic group of "host bodies" (e.g. entities) in the Universe. We really do tend to believe we are "all that".  We ignore scripture such as Matthew 24:30 where it's clear that "the elect" are gathered from "one end of heaven to the other".  After all, that MUST mean the elect are all here on earth … right?  Nope. (sigh)
And don't get me going on "the clouds of heaven".  Do you really think the "chariots of fire"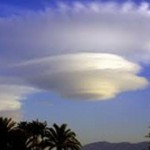 and the "clouds of heaven" referenced in the Bible were that simple?    Really?   Maybe it's time to expand the possibilities.
It's too late in the game to be espousing the same old 2,000 year "dribble" that theologians have been jamming down our throats.  We are in for a "pile of ulgy" and it's time for us to stop "euphemizing" every concept that God has in his Holy Scripture.
This does more damage than good.
God's angels, when in "host bodies",  use "technologies" to interact with this dimension.  We need to accept this is way more than likely.   It's in the Bible, and it seems pretty obvious.
Walking Dead Christians
There is a relatively new movement that refers to themselves as "Joel's Army".  God Bless You Steve (in Japan) for pointing this out to Tribulation-Now.  Praise God.
While there is not doubt, we proper Christians are 1) the Servants of Man, 2) the "Sons of God" and 3) the Masters of the Devil (from a "casting out of unclean spirits standpoint"), there is a point where you can take this WAY too far.  The scripture is complicated, it flows and the dynamics change, from beginning to end.  You have to understand the context of the guidance being provided at various times, and realize we are "brothers in Christ" and "gentle as doves".
Sadly we are not all "wise as serpents"?  And even more regretfully, we are not all acting "gentle as doves".
Before I continue, I will provide a link to Michael Hoggard's video on this "Joel's Army"problem.
For the most part, I agree with Pastor Hoggard. He's definitely doesn't seem to understand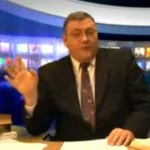 the "intergalactic cosmic threats" we face in our imminent future, but when it comes to most advanced Christian understanding, he appears to be "on target".
The Truth Behind Joel's Army Part 6 of 8
He does, however, have a pretty good fundemental understanding of the "alien-demon" problem as it applies to UFOs, but he is one that will be "astonished" when he sees they are not just "interdimensional"; just like one of my favorite teachers, Chuck Missler.
Why Do I say "Walking Dead"?
If you "really" know your scripture, you will realize there is no place in the entire Bible that we Christians are "empowered" in the end-times in such a way as to "fight the forces of Satan" successfully.  I know that some readers will shake their fists in the air and tell me I'm wrong, but "I dont' think so".
Yes there are many scriptures that suggest the Holy Spirit will be poured out in the latter days.  Amen.  There are scriptures that tell us to "stand" and that thousands will fall to our right and left,  but we are to "stand" anyway.
But when God says he will protect us, is God really referring to keeping us alive during the Great Tribulation?  Perhaps some of us.  Or is it possible He is referring to protecting our "eternity"?  Think about it.  What is GOD really concerned about?
There is NO PLACE in the Bible where God tells us to "hang on" to our earthy existence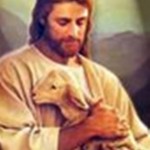 (Phil. 1:21).  We are to be Christ "like".  SHEEP.  Jesus is the "Lamb" of God.  God and His Son Jesus Christ will take vengence upon those who "wrong" his people.   NOT US.
Even when you read about the Tribulation-Saints, you realize they are the ones who are "martyred" for the sake of the Lamb of God.  Their robes are washed white by the "blood of the Lamb".
They are "beheaded" and killed (ref. Rev. 20:4).
Even the mysterious "Two-Witnesses" are eventually KILLED by Satan's army.  God then rescurrects them from the dead and "beams them up" to a "cloud of heaven".  Get it?
God "evacuates" His people from the earth, and then BLOWS this pop-stand straight to Hell (simply put).  How the "new earth" and "new heavens" fit into all of this, I don't know. Exactly how the "new millennium" works after this all goes down, I don't know.  Somethings are best left to God and His awesome Son, our King, Jesus Christ.
What Do We Really Face?
When the armies from HELL referred to in Joel actually begin to slaughter mankind, the type of evil we face is worse than most people can ever imagine. Let's take a peak at what Isaiah saw.
Isa 13:15-16
Whoever is found will be thrust through,
and whoever is caught will fall by the sword.
16 Their infants will be dashed in pieces
before their eyes;
their houses will be plundered
and their wives ravished.
ESV 
When this is happening do you think you can shout "Stop that in Jesus Name?"  How many people in Nazi Germany did the same thing to no avail.  It rains on the just and the unjust. When God pulls back, and that which restrains is "taken out of the way", all HELL is going to break loose.  All bets are off.
You had your chance to be a WISE VIRGIN (Matt. 25) and you "messed up".
Am I saying that God will offer you absolutely no protection at all.  No.  But things are going to be extremely bad, and you need to pray up, start praising, and get yourself a Holy Spirit filled ticket "off this rock".
These are Not Demons, They are Lucifer Controlled Alien Cosmic Entities
I cannot make you do all the homework I have done.  I cannot make you read all the books I have read.  I cannot make you correlate all this data back to the Bible like I have.  All I can do, is try my best to help you understand that if you DON'T give up on "this earthy fleshy existence" you are in for a "whole lotta' ugly" on a level never seen since the foundations of the world.
I will repeat myself once again.
The Pleiadians report to the Draconian / Reptilian entities.  LISTEN.  This is a good cop / bad cop "set up".  Anyone who buys the New Age "personal angel" garbage is in for an eternity in Hell.  There is no Federation of Light.  It's a pile of HOGWASH.  Any time you hear about the Council of Nine, you are exposed to the "Board of Directors" for Lucifer himself.  Nine is Lucifer's number.  Read Ezekiel 28.  It's all there.
Yes there are "Merkabah Light Ships" that the Pleiadians use to "fly around" in.  Yes they are real.  Yes they "look human" but they AREN'T!  They are lying minions of Lucifer's cosmic army of "angelics" that were involved in the Orion Wars.
It's doesn't matter what you have seen or heard, they are lying.
A More Accurate Understanding of Scripture
I have tried to get people to take the time to read John W. Milor's book, "Aliens and the Antichrist" more than once.  But alas, it seems no one will take the time to do it.  It's most unfortunate, because in more than a half decade of intense research, it's one of the very best books I have read if you want to TRULY understand that God is INTERGALACTIC and the references in the Bible are not talking about some "nebulous tribe" from the Russian North or some strange metaphor for a Bear, or some earth bound location for the Gog or Magog invasion.
You need to understand this is a COSMIC PROBLEM.
Here is a snippet from the FREE book by John W. Milor to give you a "hint" at what you are missing.  And by the time you read it, you just might be staring one of the "Locusts" in the face.  So you better hurry up.
The highest heaven is clearly described as a glorified planet in the northern hemisphere of the universe. Lucifer led his rebellion into the sides of the north (Isaiah 14:12–14), Mount Zion is in the sides of the north (Psalms 48:2), and promotion comes not from the south, east, or west, but from the Lord, and therefore the north (Psalms 75:6–7).

The majority of the hosts of heaven understand their precise purpose for existing, as defined for them by God himself. However, as far as I am aware, no such species has ever been depicted on a single episode of Star Trek. Aside from that, good ol' Gene (Gene Roddenberry, the author of Star Trek), nearly got it right, in my opinion.

Isaiah 14:12–14 (bold emphasis added)

How you are fallen from heaven, O Day Star, son of Dawn! How you are cut down to the ground, you who laid the nations low! You said in your heart, I will ascend to heaven; above the stars of God I will set my throne on high; I will sit on the mount of assembly in the far reaches of the north; I will ascend above the heights of the clouds; I will make myself like the Most High.

Psalms 48:2 (bold emphasis added)

Beautiful for situation, the joy of the whole earth, is Mount Zion, on the sides of the north, the city of the great King.

Psalms 75:6–7*

For promotion, cometh neither from the east, nor from the west, nor from the south, but God is the judge: He puts down one, and sets up another.

*Promotion doesn't come from the east, west, or south, yet the north is conspicuously left out.

The majority of the hosts of heaven understand their precise purpose for existing, as defined for them by God himself. However, as far as I am aware, no such species has ever been depicted on a single episode of Star Trek. Aside from that, good ol' Gene (Gene Roddenberry, the author of Star Trek), nearly got it right, in my opinion.
AND GET THIS!
John Milor doesn't even realize that Gene Roddenberry got his information for Star Trek from Phyllis Schlemmer, a "channeler" for the "Council of Nine".  See here: The Only Planet of Choice.
What About Joel?
Let's take a quick look at some of the verses in Joel.
Joel 1:5-7

5 Awake, you drunkards, and weep;
And wail, all you drinkers of wine,
Because of the new wine,
For it has been cut off from your mouth.
6 For a nation has come up against My land,
Strong, and without number;
His teeth are the teeth of a lion,
And he has the fangs of a fierce lion.
7 He has laid waste My vine,
And ruined My fig tree;
He has stripped it bare and thrown it away;
Its branches are made white.
NKJV
Pay attention here. This is not Russia people.
Joel 1:19

2 A day of darkness and gloominess,

A day of clouds and thick darkness,
Like the morning clouds spread over the mountains.
A people come, great and strong,
The like of whom has never been;
Nor will there ever be any such after them,
Even for many successive generations.
NKJV
You still think this is Russia or China?
Joel 2:3-5

3 A fire devours before them,
And behind them a flame burns;
The land is like the Garden of Eden before them,
And behind them a desolate wilderness;
Surely nothing shall escape them.
4 Their appearance is like the appearance of horses;
And like swift steeds, so they run.
5 With a noise like chariots
Over mountaintops they leap,
Like the noise of a flaming fire that devours the stubble,
Like a strong people set in battle array.
NKJV
It's getting pretty weird here if you ask me.
Joel 2:8-9

They do not push one another;
Every one marches in his own column.
Though they lunge between the weapons,
They are not cut down.
9 They run to and fro in the city,
They run on the wall;
They climb into the houses,
They enter at the windows like a thief.
NKJV
These are NOT grey aliens abducting people folks.  This is a war.  These "things" are slaughtering people during the Great Tribulation here.
Joel 2:10-11

The earth quakes before them,
The heavens tremble;
The sun and moon grow dark,
And the stars diminish their brightness.
11 The Lord gives voice before His army,
For His camp is very great;
For strong is the One who executes His word.
For the day of the Lord is great and very terrible;
Who can endure it?
NKJV
Wow.  So the earth quakes before them?  REALLY?  Ahhh. D id you READ yesterdays' article?  Do you understand that the Mayans predicted a cataclysmic earthquake before the "Men of Knowledge" arrive?  Do you remember that Nostradamus predicted that UFOs are involved in WWIII?
AND REMEMBER THIS!
When it says "The Lord gives voice before His army" … DO NOT FORGET … God has his own army of cosmic angels that are currently fighting on our behalf.
Who do you think is fighting right now around the corona of the Sun?  While of course I could be wrong, I sincerely doubt it's the Pleiadians vs. the Reptilians!
I believe it's "THAT WHICH RESTRAINS". (2 Thess. 2)
Read your Bible.
Summary in Jesus Name
For the better part of almost 8 months now, I have euphemistically been trying to get this information out to people in hopes of not having too many people "fall away" from the truths and mysteries of the Bible.
As long as you don't fall for "the lie" in 2 Thess 2, that "they are our creators", then you have a half a chance of "making it".  But you MUST realize that ONLY Jesus Christ is KING.
Not Buddha, not Krishna, not Zoroaster, NO ONE ELSE.
The "New Age" Federation of Light "folks" have so much of their story correct that it "boggles the mind".  Yes we do "transcend".  But we transcend our flesh bodies to become reunited with Jesus Christ.  We don't become part of some nebulous intergalactic family of cosmic Pleiadian friends.  That's BULL.
The Divine "Council of Nine" is Lucifer's cosmic leadership team.  There is no ascension into a Christ Like energy existence.  We will RULE AND REIGN in the Universe with Jesus Christ AFTER He destroys the Pleiadian, Reptilians, Zeta Reticulans, and the whole bunch of those "fallen angel" abominations.
In the book by Dr. Jerry Lee entitled "The Manifester Chronicles Before Genesis", Dr. Lee talks about the "Locusts" in the Bible.  He has talked to me on the phone for I guess about 12 hours now.  On page 24 of his book he says:
"However, not all reference to the (Holy) Watchers are the Arcturians (God's angels), additionally there are the Cherubim guardians who are the good Watchers (Matthew 18:18) and there are the MANTIS Watchers of Revelation 9:3 who are creations of the convoluted side. These Mantis creations of convolution (Lucifer/Satan) are located in deep space and fly spacecraft called zaams."
Again, he is referring to the word "Locust".
I wrote articles over a year ago "coincidentally" suggesting that the Locusts in Revelation 9 were creatures that look like the entities in the "Aliens" movie.  A YEAR later I spoke to Dr. Lee and only "recently" I read his book.
He is correct.
GIVE YOUR LIFE TO


JESUS CHRIST


NOW
SEEK THE
BAPTISM OF THE HOLY SPIRIT
WITH ALL YOUR HEART
BECOME THE BRIDE OF JESUS CHRIST
THE
"CHURCH OF PHILADELPHIA"
IS DELIVERED
from the HOUR OF TRIAL
GET OFF THIS DEMON INFESTED ROCK
THE RESCUE MISSION IS COMING VERY SOON
… Be Blessed in Jesus Name