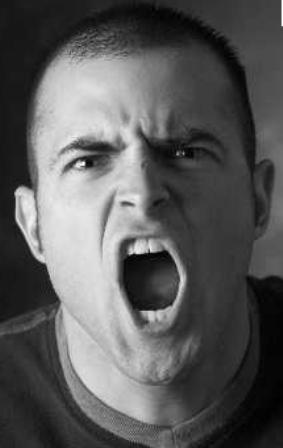 Shouting Doom and Gloom!
Glory to the King of Kings
Ever hear of "Trucking for Jesus"?
Who were those "masked men" (and women?).  Who said the space shuttle would get hit by a comet?  Wow.  What an amazing series of events to watch unfold (or not).  Makes you wonder where all this information is coming from.  Right?
Sure does me!
Some tell me it comes from the "all seeing eye".  Hmmm.  Arent' we all influenced by the "fiery darts" spoken of in Ephesians?  Sure we are.   Do we know for sure when a "vision or dream" is going to come true?  Nope.  What about all the other information and "coincidences" that line up with the possibilities?  It's mind blowing.
Someone made a comment calling those of us watching such things "doom tards".  Okay.  Amen then.  I suppose I am a "Doom Tard for Jesus".
Jude 22-23
22 And on some have compassion, making a distinction;  23 but others save with fear, pulling them out of the fire, hating even the garment defiled by the flesh.
NKJV
I will take whatever label you want to give me.  Glory to the King of Kings, no matter what the label we are given, TIME IS SHORT!
Coming and Going
Folks, in Jesus Name, I get it coming and going.  You bet I do.  No wonder folks that run other  web sites (and similar ministries) don't bother to answer people's emails.  The Lord made it very clear to me that I  had to treat the "sheep of the Kingdom" with respect and answer emails and talk to people.  So I do.  But along with listening to people and responding to their emails comes some "ups and downs" that are hard to deal with.
I get everything from "the rapture is any second now" to, "the end is not near".  Amen?  I'm not talking about a few random emails here and there.  I am talking about really prominent people working for the Kingdom that should know better.  Who is right?  I don't know.  And quite frankly "I don't care".  Sometimes it bothers me, I admit, but it shouldn't.
We all have to TARRY!
We can NEVER FORGET that until "that which restrains is taken out of the way" and the "fullness of the gentiles is brought in" to the Kingdom of Jesus Christ ….
ANYTHING GOES
God and Lucifer are
AT WAR
We are future Royalty in the Kingdom of Heaven and we need to TARRY …
GLORY TO JESUS
Radio Shows of Promise and Salvation
My wonderful brother in Jesus, Jonathan Kleck, is now doing a wonderful radio show for the glorification of our King.  Amazing.  I am so happy for him and this great opportunity to bring people to the understanding of the mysteries of our God.  Jonathan is the LAST person on the earth I would have thought could host a radio show and WOW … praise Jesus.  People are coming to Salvation in a HUGE way.
His radio show is called "For the Lord" and airs between 9pm and 11pm central time here:
http://www.libertybroadcastingnetwork.com/
Glory to God.  I have heard fabulous things about this show and all I can say is … I am truly humbled before God.
I expect to join him on his show Friday night, (tomorrow), July 22nd.  We need to take any opportunity we are given to bring people to an understanding of the times we are living in.
Amen.
Summary in Jesus Name
I come to find out today that Steve Quayle has been talking about Planet X since the early '90s.  How about that?  I love it!  Praise God.  Tribulation-Now's thought-leader, Kenneth Beer, used to do "intel" work for Bill Cooper's operation back then.  He told me Quayle used to "talk up" Planet X way back then.
Hallelujah!
I found out today that maybe, just maybe, I might be given a time slot on Liberty Broadcasting Network as well.  Who knows.  We all need to do whatever we can do to bring in "the fullness of the gentiles" so we can get OFF THIS ROCK in Jesus name.
Yes some will be brought home in the Great Tribulation, Amen.  But anyone we can save from that horrible time is a CROWN in our salvation for the Kingdom of Jesus Christ.
Never forget!
1 Cor 3:12-15
Now if anyone builds on this foundation with gold, silver, precious stones, wood, hay, straw, 13 each one's work will become clear; for the Day will declare it, because it will be revealed by fire; and the fire will test each one's work, of what sort it is. 14 If anyone's work which he has built on it endures, he will receive a reward. 15 If anyone's work is burned, he will suffer loss; but he himself will be saved, yet so as through fire.
NKJV
GLORY TO THE KING OF KINGS
PRAISE TO JESUS CHRIST
"DOOM TARDS AHOY"
LET'S PREACH IT BROTHERS AND SISTERS
TIME IS SHORT
LET'S GET OFF THIS ROCK BEFORE IT'S TOO LATE
… be Blessed in Jesus Name