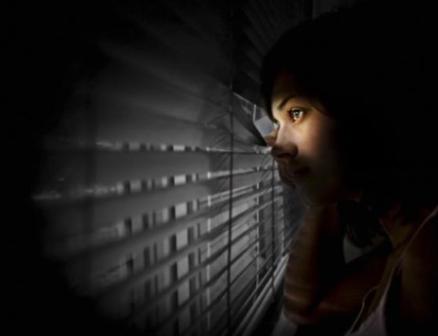 Powerful Imminense
Watching and Waiting with Baited Breath
Glory to Jesus I find it fascinating to listen to various people across the world comment about those of us who are watching for Christ's return with "baited breath".  Personally I don't understand the debunkers and the "rational types".  Why be rational?  Why use your understanding of science to "debunk" the possibilities instead of surrender to your "lack of understanding" to EMBRACE the possibilities?
Matt 18:3-4
"Assuredly, I say to you, unless you are converted and become as little children, you will by no means enter the kingdom of heaven.  4 Therefore whoever humbles himself as this little child is the greatest in the kingdom of heaven.
NKJV
These should be POWERFULLY emotional times for anyone who is truly qualified to be the Bride of Jesus Christ.
As Chuck Missler explains, the only people on earth that can understand time space distortion and quantum physics are advanced mathemeticians and CHILDREN.  AMEN.
I "want" to be a child.  I know I know nothing.  I cannot WAIT to be "awed" by the mysteries of the Universe.  I cannot wait to have my "mind blown" by the glory of Jesus Christ and the "science defying" revelations of a place you can only get too …. if …
YOU BELIEVE!
Heaven is Multi-Dimensional
From the writings of C. S. Lewis, to the more "down to earth" postulations of John W. Milor in "Aliens and the Antichrist", through the dreams and visions of those who say "they have been there", more and more wonderful Christians are discovering the fabulous mysteries of heaven.
You can BREATH UNDERWATER THERE!
Think about that!
I believe we've been robbed.  The "get thee behind me Satan" problem has stifled our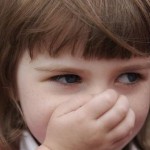 imagination.  Christians are the FIRST people to denigrate other excited Christians.   NO WHERE in the entire Bible is there any suggestion it is a heresy to use your imagination to try and understand the mytseries and the GLORY of our AWESOME GOD!
But the first moment you start to use your imagination and get excited about Heaven like a little child, some "nay sayer" will jump out at you with a "forked tongue" and try to stomp your excitement.  NOT ME! I could care a less what other people think.  GLORY TO JESUS – Heaven is the COOLEST most AWESOME place of which anyone could ever hope.
We SHOULD let our imagination go!  We SHOULD hope with all our MIGHT!
Why should we not do like JESUS said to do and be like CHILDREN!  Heaven is DISNEY WORLD on STERIODS!!.  You can FLY!   You never get hurt!  You can eat if you want or you dont' have to eat if you dont' want.  You have entertainment everywhere.  You have free endless teaching seminars.
You can SEE MUSIC!
The MANSIONS are GLORIOUS.  If you are an artist, you get to do "artistic things".  If you are a musician, you can play ANY instrument magically.  If you are a techy geek (like me) I would guess you would get to tinker with and fly ….
INTERSTELLAR SPACE CRAFT!
Heaven is a KINGDOM.   There is a divine government there.    We are being groomed to return to positions of ROYALTY.   And we will be given POWERS to create and control MATTER!  The reason we have to become HOLY first, is because you cannot be given such powers if you are not QUALIFIED.  You must be contrite in heart, and LOVE everyone and everything more than YOURSELF.   Then and only then can you be given the SUPERNATURAL powers of an ANGEL!
YOU MUST BE EXCITED
YOU MUST BE LIKE A CHILD
[hana-flv-player
video="http://www.godsmessageontheweb.com/TribulationNow/believe.flv"
width="400″
height="320″
description=" Believe "
clickurl="http://tribulation-now.org"
clicktarget="_blank"
player="4″
autoplay="false"
loop="false"
autorewind="true"
splashimage="http://www.godsmessageontheweb.com/TribulationNow/believe.jpg"
/]
Click on the Image Above to Start the Video
This is the most
ASTONISHING,
FABULOUS,
STUPENDOUS,
MEZMERIZING
transition
you could ever wish for in your
WILDEST DREAMS!
You should WANT to leave the earth more than anything!!!
GLORY TO JESUS
GLORY TO GOD
Matt 10:26
For there is nothing covered that will not be revealed, and hidden that will not be known.
NKJV
Another Time, Another Hour
Glory to Jesus, even if nothing happens to the space shuttle and July passes by as a "non event", I can assure you THE BRIDE will not stop "peaking out the window".  Amen?  There are those who "think" they are qualified to be "the bride", and there are those that KNOW they ARE.   Are you "acting" like a giddy bride?  Are you "looking into the sky" with hope and amazement?
Are you surprised you are still here on earth EVERY MORNING YOU AWAKE IN YOUR BED?
I am.
If you are not this exited about your "ascention" into the GLORY of Heaven, then you might want to do some deep sincere prayer and soul searching.  Again I tell you just as Jesus did, unless you become excited with the mind of a child, you might just NOT make it into heaven!!  (notice I put it a little more nicely).
July 29 – 30, 2011 Rapture?
In the spirit of being a "giddy Bride" I will share with you this video sent in this morning by Clay.  God Bless You Clay.  I "feel the same way" brother.  Amen!  Who cares what anyone else thinks.  This is MY JESUS.  And He can be your KING TOO!
He is coming.  When for sure, we don't know, but HE IS COMING!!

Summary in Jesus Name
Praise You JESSSSUUSSSSSSSSSSS!!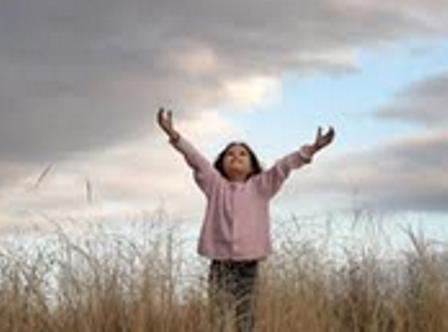 I will let NO ONE rob me of my excitement for ANY reason.  I will continue to peak out my window and wonder when my King will rescue me!  I will CONTINUE to look forward to finding the next possible "hour" that Jesus MIGHT return for me.  I am HONORED to be the Bride of the King.    Jesus would have it NO OTHER WAY.
PREPARE
for the
COMING OF THE LORD
PREPARE
for the
MARRIAGE SUPPER OF THE LAMB
GLORY TO JESUS
THE KING OF KINGS
PREPARE!