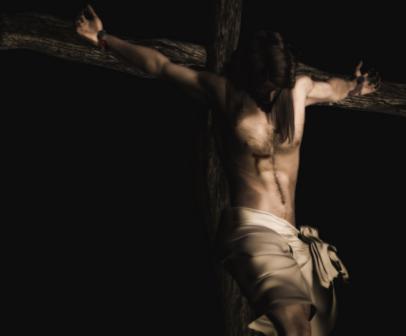 Complete Surrender
Jetison the Jellybeans
As we all watch hoping and praying for the glorious day we shall see our King Jesus Christ, a state of utter surrender must take over.   Everything we hold dear hear on earth, has to take a back seat to the glory of Heaven, and the Kingdom of Jesus.  This is often not an easy thing to do.
Putting Father First
All of us have our metphorical "Jelly Beans".  Maybe it's our Sunday hugs from the folks at church.  Maybe it's or big dinner while watching TV in the evening.  We all have some "surrogate Father" we tend to hold on too, instead of seeking the Father directly in all things.
If God had it His way, we would thank Him for every drink of water.  If God had it His way, we would thank Him for ever bite of food.  Every decision we would make would be "in the best interest of the Kingdom" first and foremost.  Everything would take a back seat to the Kingdom of God.   For if God lifted His hand of grace from our existence but for one second – we would seek to exist.
Soon It Will Be Too Late
And indeed we won't understand how foolhardy our priorities have been, until we face our King in Heaven.  Until we see HOW BIG forever really is.  Then, we will wonder what we were thinking.    Then      ……………………….      instead of now.
Now is the time to make the change.
Now is the time to put Jesus first in every thought you make.
Now is the time to mold your eternity and establish your inheritance.
God Bless You … I leave you with this song.
Have a Blessed weekend in Jesus Name.
Crucified with Christ