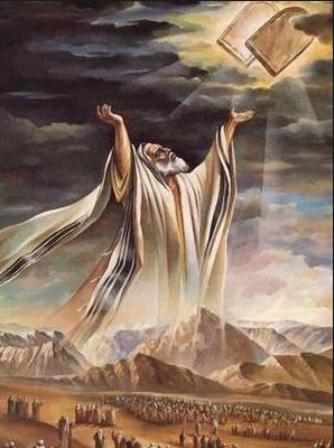 Abridged and Combined Prophetic Timeline of Events
Here below is a high-level list of events that have been confirmed through various, and in many cases, multiple sources (both prophetic, and evidenced via world events).
Remember the Psalms 83 war, Isaiah 17 (Damascus), and Ezekiel 38 and 39 are all part of the FOURTH SEAL (Behold a Pale Horse / World War III).
BEHOLD A PALE HORSE
Libya Nukes Israel (Psalms 83)
Other Nukes (Missiles and Ground)
Israel -> Iran?
North Korea -> USA
Russia -> USA?
Financial Collapse (Third Seal Global Scope)
Chemical, Biological Attacks
Disease, Riots, Chaos, Mayhem, Starvation
EMP Attack (USA and Israel)
Horrible Winter (Sixth Seal, mega-quakes, comets, "sun turns black", three days of darkness)
Final Harvest, Glory Light upon the Saints
RAPTURE
Final Nuclear Destruction (Babylon the Great USA, 2 Peter 3:10, 1 Thess 5:3, Rev 18)
FIRST TRUMPET – EARTH BURNS
A Slightly More Detailed Breakout of Events
Here below is a slightly more detailed breakout of these events.  Again it is not fully possible to establish this list with any great certainty but it appears these events are all on our immediate horizon.
NORTH KOREA TURNING POINT: N. Korea attacks USA & South Korea / Nuke Ed Dames
US ATTACKS SYRIA: Daniel 11:44-45 Prophecies
FALSE FLAG EVENT: California-New York City Nuke Event(s) / Mega-quake / Martial Law
ISRAEL ATTACKS IRAN: Israel WILL attack Fordow Facility (Tactical Nukes)
THE THIRD SEAL: Financial Collapse, Starts in USA, goes global (Isaiah 19, Shmita year, Sept 2015, ref. Rabbi Cahn)
ELECTROMAGNETIC PULSE : "I Shall Silence Mans Machines?" (Godshealer7); and Vision of Maurice Sklar (and more)
OBAMA RATIFIES PEACE DEAL – TD Hale nuclear destruction of US while Obama is President, Earthquakes, Tsunamis
Puerto Rico Comet / Earthquakes Go Global – Ripple Effect Outward / Comets / Tsunamis
THE SIXTH SEAL – Three Days of Darkness / Joel 2 / Isaiah 13, Psalm 91
FINAL HARVEST – Latter rain, manifest sons of God (short duration of time)
RUSSIA NUKES THE USA / RAPTURE
For more detailed information and supporting prophecies go HERE.