People are Worshiping America and Trump
NOT JESUS!
Rev 2:4-5
4 Nevertheless I have this against you, that you have left your first love. 5 Remember therefore from where you have fallen; repent and do the first works, or else I will come to you quickly and remove your lampstand from its place — unless you repent.
NKJV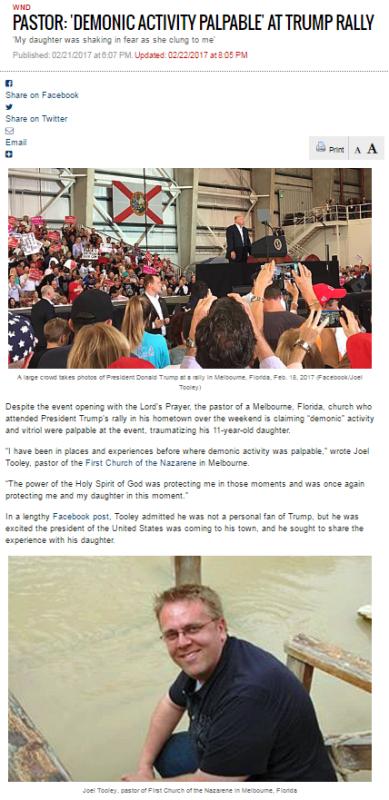 As he described the event, Tooley said he was unnerved by a rendition of Lee Greenwood's song "God Bless the USA," and the "almost church-like" fashion that Trump supporters sang it.
"People were being ushered into a deeply religious experience … and it made me completely uncomfortable. I love my country; I honor those who sacrificed their lives for our freedom and I respect our history and what we stand for, but what I experienced in that moment sent shivers down my spine. I felt like people were here to worship an ideology along with the man who was leading it. Don't get me wrong, it wasn't the song per se – it was this inexplicable movement that was happening in the room. It was a religious zeal."
He also remarked on first lady Melania Trump's recitation of the Lord's Prayer.
"I can't explain it, but I felt sick," Tooley said. "This wasn't a prayer beseeching the presence of Almighty God, it felt theatrical and manipulative.
"People across the room were reciting it as if it were a pep squad cheer. At the close of the prayer, the room erupted in cheering. It was so uncomfortable. I observed that Mr. Trump did not recite the prayer until the very last line, 'be the glory forever and ever, amen!'"
For more see here: http://www.wnd.com/2017/02/pastor-demonic-activity-palpable-at-trump-rally/
GAME OVER
BUCKLE UP
PRAISE JESUS