They Are Coming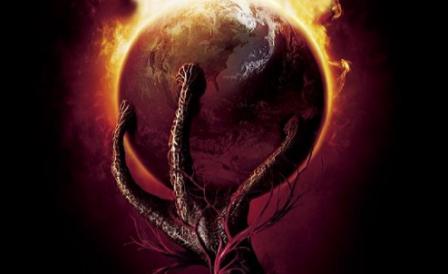 World War III is the least of our worries.
SEEK JESUS NOW
IT IS YOUR ONLY HOPE
2 Esdras 15:28-32
(From the 1611 King James Bible)
28 Behold an horrible vision, and the appearance thereof from the east:
29 Where the nations of the dragons of Arabia shall come out with many chariots, and the multitude of them shall be carried as the wind upon earth, that all they which hear them may fear and tremble.
30 Also the Carmanians raging in wrath shall go forth as the wild boars of the wood, and with great power shall they come, and join battle with them, and shall waste a portion of the land of the Assyrians.
31 And then shall the dragons have the upper hand, remembering their nature; and if they shall turn themselves, conspiring together in great power to persecute them,
32 Then these shall be troubled bled, and keep silence through their power, and shall flee.
Isa 13:4-6, 14-16
The Lord of hosts musters
The army for battle.
5 They come from a far country,
From the end of heaven —
The Lord and His weapons of indignation,
To destroy the whole land.
6 Wail, for the day of the Lord is at hand!
It will come as destruction from the Almighty.
And everyone will flee to his own land.
15 Everyone who is found will be thrust through,
And everyone who is captured will fall by the sword.
16 Their children also will be dashed to pieces before their eyes;
Their houses will be plundered
And their wives ravished.
NKJV

Note: The strange sky trumpet sound at the end of this audio clip was recorded from an apartment window in Budapest, Hungary. Note how closely it matches the tripod horn blast from the movie War of the Worlds. These are not coincidences. God is warning us.