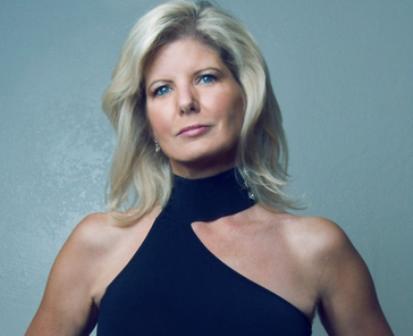 Colleen Proclaims Jesus Christ is LORD
The Galactic Federation and Ashtar Command are Demons!
Well praise JESUS!!
The Galactic Federation of "LIES" has been exposed for what they are in Jesus name.  David Wilcock, Steven Greer, the WHOLE BUNCH of them are BUSTED.
ASHTAR COMMAND CREW …..
NOW HERE THIS!!
The Pleiadians are LIARS.  They are fallen-angels working for LUCIFER.  The Andromedans are LIARS.  They are fallen-angels working for LUCIFER.  The ZETAs are DEVILS.
The are ALL working for the Draco-REPTILIANS!!
The "ETs out there, are "in bed" with the ETs here on Earth!"
ATTENTION … the New Age "Light Workers" have been DUPED!  All these ET's are in bed with the DEVIL and are working with DEMONS.
It is known as the
ANDRO-PLEIADIAN-REPTILIAN CONSPIRACY
See this Link Here
The Dulce Book
Colleen Thomas, Pleiadian Contactee – Testimony
Here below is a recently released You Tube video by Colleen Thomas.

Here is the transcript from this video:
Please know that I took down my videos at colesakick channel due to having repeated predictions off the Internet that did not come to pass.

My intention is to inform but I'm afraid I acted in haste in some cases and if anyone was upset by my panic that major natural disasters and a mock Project Blue Beam ET invasion were eminent in 2010 or offended that I stated things known to them to have been inaccurate I apologize.

After further analysis I no longer have confidence in channeled messages or the web bot, the two sources I quoted from most often and now regret having done so.

I also presented world history as Zechariah Sitchin presented it, but after reading http://www.sitchiniswrong.com/ I have come to regret that as well. Sitchin was not the expert he claimed to be, that much is certain.

I'm leaving things on blip which gets very little traffic. I leave it there as a chronicle of how radically one's life can change upon ET contact.

My priorities shifted fully to learning who the players are (Watchers, Grays aka Demons, Reptilians, Sirians, Draconians, Orions, Pleiadians, etc.) and what their agenda is.

In the end, I decided that all that matters is that regardless if these ETs are good or bad our Lord […]  Jesus will intercede and this planet will be freed from all evil, perverse and wicked agendas no matter whose it it.

The New Age teaching that (Jesus) Christis not coming except in our consciousness is a lie since no prophecy of the Bible has ever failed.

This theme that (Jesus) Christ will not come back in person in spite of the prophecies and his own testimony state that he will permeates channeled messages from ETs and is certainly an aspect of the spirit of Antichrist we were warned would come at the end of the age.

Upon analysis of black ops info leaked to the public it is certain that at least some of these channelings are terrestrial messages using advanced techniques of long distance mind control technology designed in USA deep black projects.

My best advice to all is keep a healthy skepticism around so called prophets, psychics and channelers.  Should ETs land be on alert, do not offer trust to anyone who has not earned it and even then stay on guard. Should things happen as channeled to some, the ETs will be bringing all kinds of great technology. Hold tight to the possibility that this could be a ploy to gain trust until they make a move that serves their interests instead of ours.

Be well and be wise my brothers and sisters.

[emphasis edits added for clarity]
Colleen Joins Tribulation-Now Radio Show
We were utterly blessed to have Colleen Thomas join the Tribulation-Now Radio Show and share what she has learned about the deception of the Ashtar Command and the Andro-Pleiadian "hive mind" conspiracy to enslave mankind.
Please take the time to listen to this wonderful testimony and radio show.  God Bless You Jimmy Prophet for your help converting this to You Tube format.
Or here is a link directly to the Blog Talk Radio stream.
You can also go here to download an MP3 of this radio show.  Be sure to click the link under the picture entitled "Download this Episode".
Colleen Thomas Reveals Lies of the Ashtar Command and Galactic Federation of Light (GFOL)
… JESUS CHRIST IS ALIVE
… JESUS CHRIST IS COMING BACK
BE ON THE ONLY WINNING TEAM
… BE BLESSED IN JESUS NAME