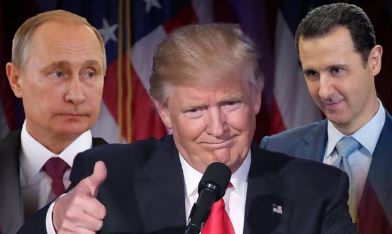 Photo Credit: http://allnewspipeline.com/
HOW IMMINENT IS THE SUDDEN DESTRUCTION?
(1 Thess 5)
Is it possible that the Blood Moon 3/4/3 pattern that started in 2010/2011 and ends in January of 2019 is marking the period of relative peace and safety and moreover marking the imminent start of World War III?   There are very few that are awakened to the global war dynamics that are not expecting WWIII to start any minute.
During World War 2, a number of major peace treaties were struck with Nazi Germany.  Two major treaties were made by Germany with Russia (Stalin) as well as with the United Kingdom (Churchill).  These peace treaties were ultimately precursors to the worst war in recent history.  We see similar treaties and agreements taking place all over the world right now.  Recently a treaty was agreed upon by North and South Korea; a landmark moment in earth history as the Korean War of the 1950's never came to an official end.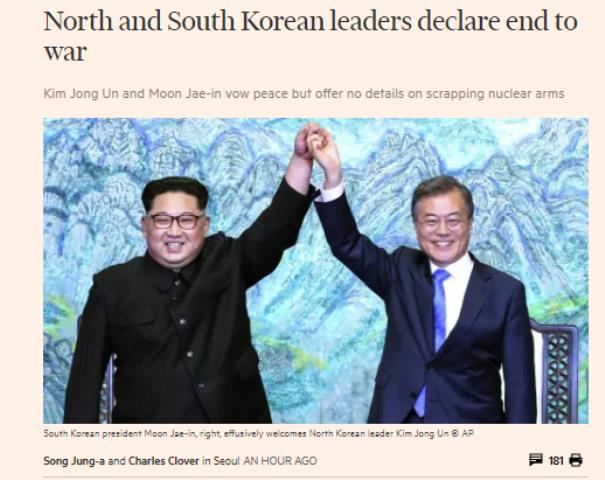 https://www.ft.com/content/f2651398-49af-11e8-8ee8-cae73aab7ccb
ESTABLISHING WAR PARITY
Take a close listen to what has really been happening between the USA and Russia behind the scenes.  The war footing has been stepped up at an alarming pace.  The next two videos capture this alarming dynamic in a way that is quite noteworthy.
Russia is threatened by the incursion of NATO war machines and "defense systems" growing closer to their borders on a continuous basis.  In response, they have developed hypersonic weapons that can outrun and out-maneuver the America's so-called "missile defense" systems.  It's important to note that the very systems the US advertises as missile-defense, also have the capability to be armed with nuclear warheads.
Russia's New Weapons, Nuclear Parity and Arms
When watching this video, please take very careful note that the US intends to launch their first iteration of "hypersonic missiles" by 2019.  THIS IS VITAL to grasp given the blood moon pattern and the overt threats spoken by John Bolton below using the same date.
U.S. Military Getting Ready to Wipe Russia Off the Map
And here you see more supporting war rhetoric that further substantiates the peace deals that are being established in advance of the inevitable.
China Joining Russia for War While Germany Sides against US
PROPHETIC SUPPORT
Amos 3:7
Surely the Lord God does nothing,
Unless He reveals His secret to His servants the prophets.
NKJV
Here below you hear a woman who asked the Lord "point blank" to show her what was going to "happen next".  Providing she heard right, this supports this growing concern and requires us to get right with Jesus immediately assuming that there is absolutely no "peace and safety" regardless of what  some preachers are saying out there today.
SEVERE WARNING AMERICA
Here below is a recently published prophetic dream of America suddenly attacked by Russia.  This, by the way, does not have to be a "nuclear" attack. In fact it could easily be a conventional attack with a series of major bombings sent as a warning to drive forward a non-nuclear peace treaty as America is unwilling to establish such a treaty with Russia a this time, and has pulled out of the Treaty on the Non-Proliferation of Nuclear Weapons more than ten years ago.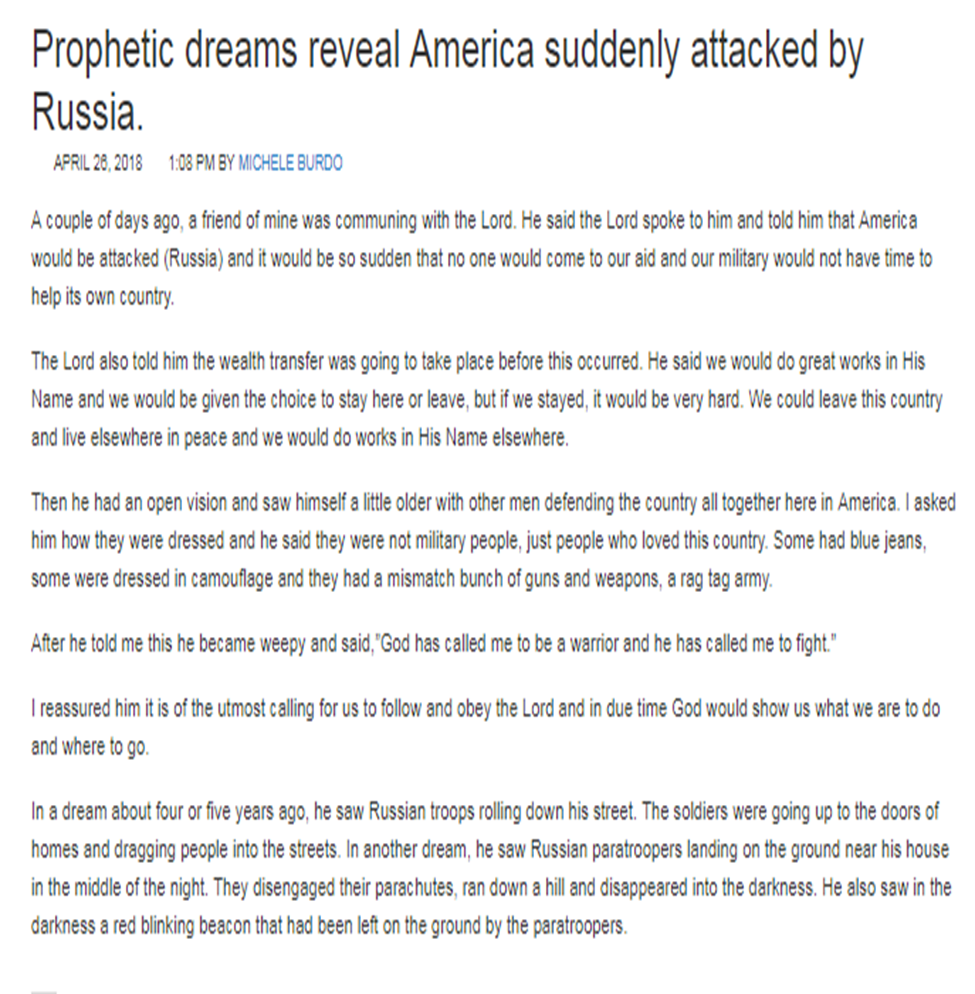 For more information go to Z3 News Here:
https://z3news.com/w/prophetic-dreams-reveal-america-suddenly-attacked-russia/
OVERT PROCLAMATION OF 2019
And last but certainly not least is this amazing overt statement by John Bolton, the new US Security Advisor, speaking to an extremely large audience.  Here he CLEARLY states that Iran will be toppled by the United States, AND that this will happen prior to 2019.
Credit Watchmanscry.com – Nathan Leal
GOD BLESS YOU
GET READY "SPIRITUALLY"
SEEK JESUS WITH ALL YOUR HEART
TURN AWAY FROM ALL SIN IN YOUR LIFE
AND LET'S BUCKLE UP FOR THE FINAL HARVEST
GOD BLESS YOU!!!
THE LORD'S PERFECT SIGN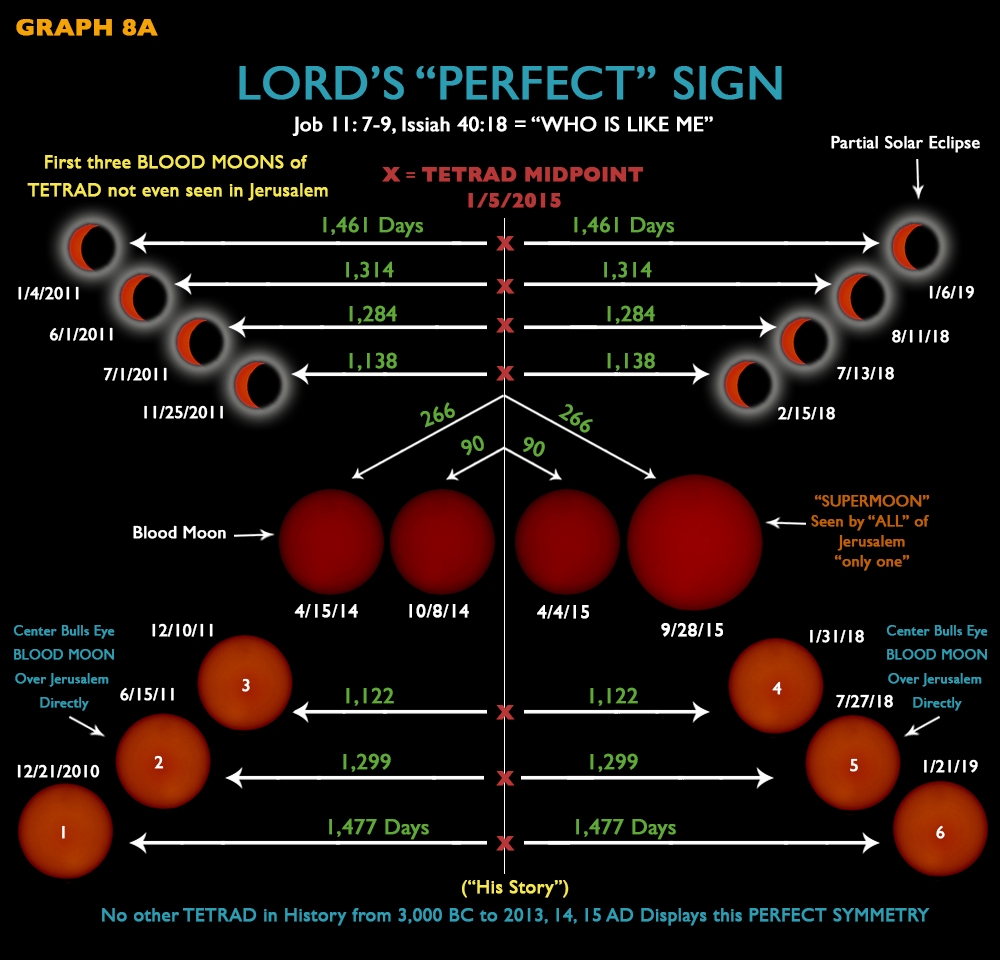 Note the mathematically "impossible" blood moon pattern from 2010 to 2019; ends in January of 2019.  How vital is this timeline?