TAKE THE TIME TO LISTEN AND THINK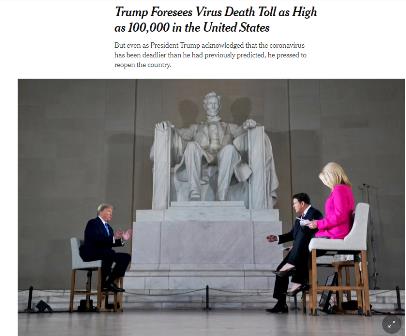 TRUMP COMPARES HIMSELF TO LINCOLN
————————-

https://thehill.com/blogs/blog-briefing-room/news/310139-bill-gates-trump-resembles-jfk-in-his-ability-to-innovate
NOW – PAY VERY CLOSE ATTENTION TO TRUMPS REMARKS BELOW:
Trump indicates that extremely wealthy people are very upset with his pharmaceutical policies and he may have to disappear for a while.
Here is a shorter version of the message without all the commentary from the YouTuber:
SHORTER VERSION FROM CSPAN:
https://www.c-span.org/video/?c4898292/user-clip-this-time-youll-while
Now while I realize Hal Turner often is incorrect about his speculations, I find this particular photograph a bit troubling.  Not sure if it is connected to this at all; and I am unable to verify it.  However, it may perhaps merit considering: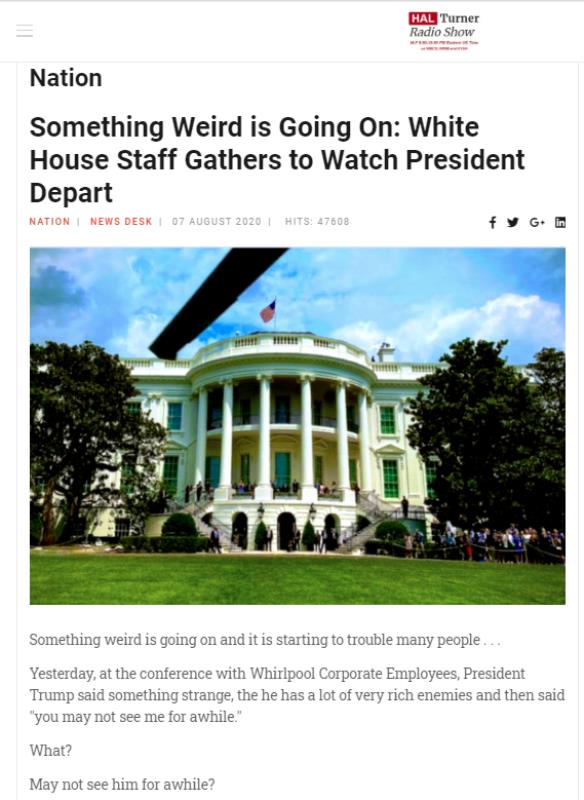 https://halturnerradioshow.com/index.php/en/news-page/news-nation/something-weird-is-going-on-white-house-staff-gathers-to-watch-president-depart
COMPARE THOSE REMARKS TO KENNEDY'S WARNING
MORE Information – 9.2.2020
Queued up to the remarks mentioned above:
TODAY – 8.26.2020 – THIS HEADLINE JUST IN …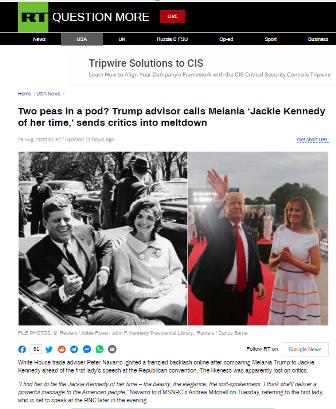 CAN YOU BELIEVE THIS?   If you don't see the warnings, admittedly I'm surprised.  I wrote the rest of this article weeks ago and THIS just came out today.
DON'T FORGET THIS!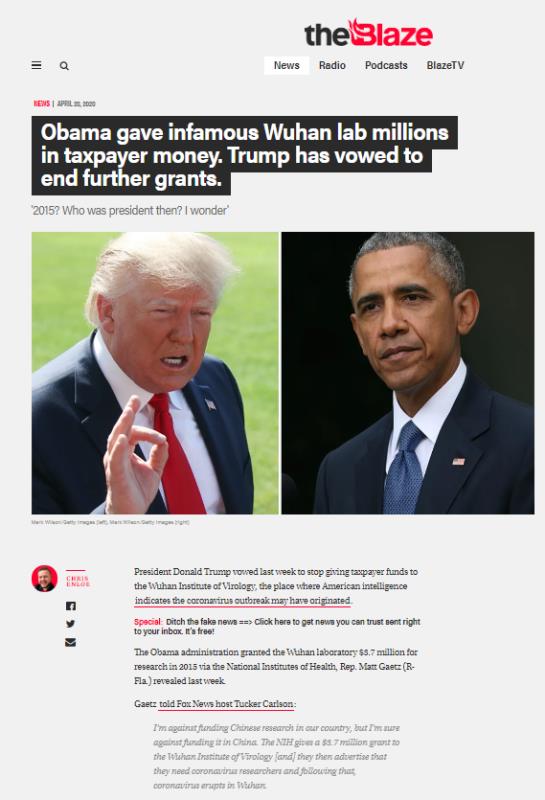 https://www.theblaze.com/news/obama-gave-infamous-wuhan-lab-millions-in-taxpayer-money
WATCH AND PRAY
SEEK GOD FOR YOUR OWN CONCLUSIONS