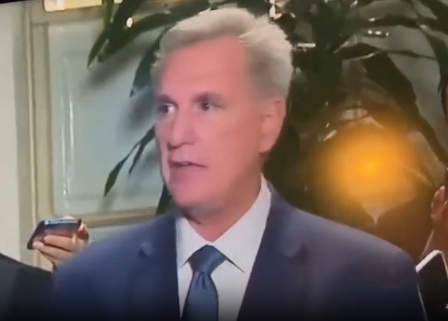 PRAISE JESUS.
I have been saying for years and years that National Security Directive (NSD) # 51 "for the Continuity of Government" under George W. Bush was instituted for the purpose of establishing OBAMA as the so-called "Designated Survivor" (the Presidential Successor) if the government (Presidency and cabinet) were eliminated.
Senator DeFazio threw a fit on the floor of the sentate when that bill was passed because it was fully redacted and they were not allowed to see the content.
We shall see what happens, but this remark by McCarthy seems very telling, almost prophetic.
HERE IS DEFAZIO'S PROTEST ABOUT NSD #51
NOW – HERE IS MCCARTHY CONFIRMING THAT IT IS ALL TRUE:
https://twitter.com/i/status/1715327460198273456