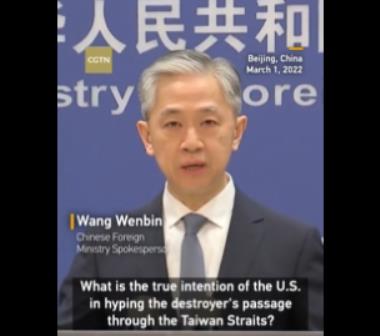 COMPLETE DESTRUCTION OF THE US
I said this exact thing was going to happen on the radio show.  Well, here we are.  When you consider that Obama/Biden's mission is the utter destruction of the US, this is a no-brainer.  And Biden will provoke China, at Obama's direction, and China will conquer Taiwan completely un-hindered.
THIS IS THE MASTER PLAN.
And the US will be completely cut off from the semiconductor and computer imports we depend on.
Don't you find it a little suspicious that China controls virtually all the world's supplies of "rare earth minerals" needed for cellular phones, advanced technologies, and military equipment …. BUT ….  instead of just cutting off the supply line, they instead issue this warning?
THE MASTER PLAN.
PS: If you have not listened to the radio show done on March 2nd, you have NO IDEA how serious this is. (See below).
https://twitter.com/_africansoil/status/1499030011222843392?s=21
RADIO SHOW MARCH 2ND