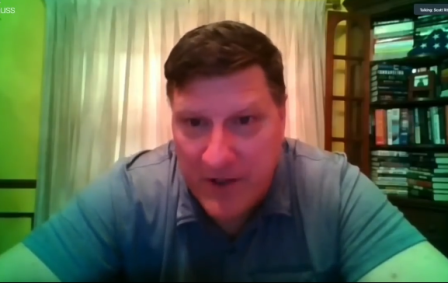 This is a long interview but covers in great a wide range of insider intelligence information associated with the Ukraine war and what is really happening.
Apple Device Users
I have no idea why Apple mobile devices do not work with HTML 5 video content but for some goofy reason they do not.  Sorry.  This video is (at this moment in time) available on YouTube.  I don't know for how long.  But for those of you without a PC or Laptop and who only have an Apple mobile device  – Here is the YouTube link.
TELEGRAM and the "Intel Slava Z" Channel
For additonal deep insider information consider installing Telegram and monitoring "Intel Slava Z" channel for live video clips and information from sources WITH VIDEOS and photographs from inside of the Ukraine conflict that completely destroys the Klaus Schwab World Economic Forum Global Reset 2.0 lying narrative on Main Stream Media.