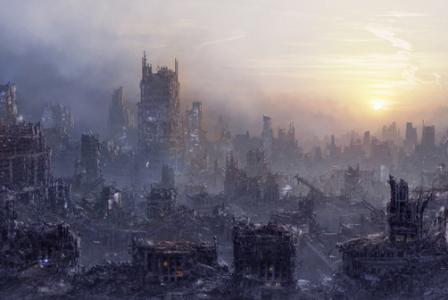 Asleep at the Wheel
Or Awake and Aware?
While it seems the whole world is asleep or at war, with false-flag / staged riots taking place across the globe, and a record 14 active volcanoes rumbling, the crescendo of "end-times" events is currently at an all time high.
Simultaneously people's families are arguing and splitting up.  Children are turning away, and parents and spouses are fighting.  Instead of drawing closer, many are breaking apart.   Indeed Jesus Christ's warnings given at the Mount of Olives are unfolding in "real time".
These are both sad times and glorious times as we anxiously await the Bridegroom.
More Warnings
While supposedly the Mayan long-count calendar ends on October 28th, and we sit at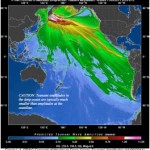 the eve of forthcoming claimed destruction and Chaldean "dark times", with UFO and fireball sightings at an all time high, it appears the two biggest "worldly" concerns are:
Add in a shaker full of Turkish threats, a pint of  Alex Jones yelling warnings of an imminent war with Iran, a dash of Syrian war rumblings, AND the November 11-11-11 United Nations vote on the possible splitting of Jerusalem, (thus threatening to break the Abrahamic Covenants) and …
Indeed we could be on the precipice of what I've previously referred to as the
"Luciferian Global War Scenario"
Bygones
In May we tracked the anomalies and alerts associated with the "New Madrid" scare. These alerts were well founded and FEMA indeed had issued RFI's (Request for Information) for the purchase of emergency food, blankets and underwater body bags.
Note: For links and information relating to these "bygone" events search this website on the term "New Madrid" and you will have your hands full of data.  Be sure to scroll back to previous articles with the link at the bottom of the search page, as only 3 past articles are shown at a time / per page.
In July we held our breath as the space shuttle Atlantis was launched amidst visions, dreams and the "remote viewing" exploits of Major Ed Dames with his "global all-seeing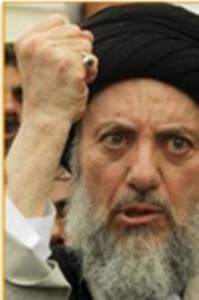 eye" team appeared to be coming true.  Photos, videos, and recorded testimonies of military troop buildups washed across the Internet at an alarming pace.  Some people had actually run off to the Arkansas Ozarks to hide in caves.
All the while we realized Planet X / Nibiru was causing many of the cataclysmic weather conditions across the world, and even the Nazi Swastika was a "worship" symbol (Black Sun) to the eventual arrival of the this dark cosmic entity with the Ancient Aliens "Sumerian gods" returning to earth to claim / enslave their "creations" (humanity).
What a year 2011 has been thus far.
GET READY!
Summary in Jesus Name
Last night one of my friends, Eric, started to text me after midnight.  Not only had the History Channel presented an episode on "How to Kill Zombies", but global events were rapidly unfolding and Eric was rightfully alarmed.  Military assistance had been brought into the "Black Ops" false-flag brain child, Occupy Wall Street, in Oakland California.  Evidently even Obama himself had been involved in a past Occupy demonstration in 1988.
While Eric hasn't been "right" with God in the recent years, he is "watching" these events unfold.  He instinctively knows "time is up".  I give all the glory to Jesus Christ and our Heavenly Father for helping people to wake up.  Indeed the time is NOW.
Get Yourself Right with Jesus Christ
Now
Get On Your Knees Before your Heavenly Father
1/3 of Mankind DIES during the Sixth Trumpet Judgment
GLORY TO YAHUSHUA JESUS CHRIST
THE KING OF KINGS
There is NO OTHER MEANS of escape
Mathew 6:25

Therefore I say unto you, Take no thought for your life, what ye shall eat, or what ye shall drink; nor yet for your body, what ye shall put on. Is not the life more than meat, and the body than raiment?

Matthew 16:25

For whosoever will save his life shall lose it: and whosoever will lose his life for my sake shall find it. For what is a man profited, if he shall gain the whole world, and lose his own soul? or what shall a man give in exchange for his soul?

 
HEED THE WARNING BEFORE ITS TOO LATE
BECOME A WISE VIRGIN
(Matthew 25)
JOIN THE CHURCH OF PHILADELPHIA NOW
(Revelation 3:6)
GLORY TO OUR HEAVENLY FATHER
THE BRIDEGROOM COMETH!