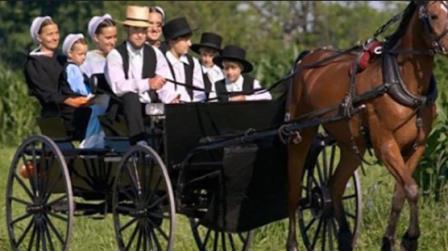 What Does it Truly Mean to Give?
How Rewarding is it when it is from LOVE?
If we lived today as the original Christians of the first century, during the time of the apostles, we would inherently take care of one another.  In fact, the Love of Christ, would so overflow our hearts that we COULD NOT  help ourselves but to "help others".  But with today's corruption, and devilish influences, many of our hearts have waxed cold and gone into the "protective stage".  We tend to be less loving and less giving.  OH if we could only truly return to those days when the first Christians were growing together in their villages. Living togther, building together and helping one another in the most amazing ways.
Acts 2:42-45
42 And they continued steadfastly in the apostles' doctrine and fellowship, in the breaking of bread, and in prayers. 43 Then fear came upon every soul, and many wonders and signs were done through the apostles. 44 Now all who believed were together, and had all things in common,
45 and sold their possessions and goods, and

divided them among all, as anyone had need

.
NKJV
Here (below) is an AMAZING story of a person taken to Heaven.  It astonished me (when I first read it) that this "pastor" was NOT rewarded for his time as a pastor on earth.  In fact, GOD rewarded this man because of:
1) The way he prayed for other people, and
2) How he gave to the POOR
A Pastor's Mansion
I saw a very gorgeous mansion, then a certain man was coming out, I knew he had been a pastor on earth. In heaven, they told me, the reason why he had a large and beautiful mansion in heaven, was primarily his giving & helping the needy and the poor, and his praying. These provided materials for his mansion in heaven.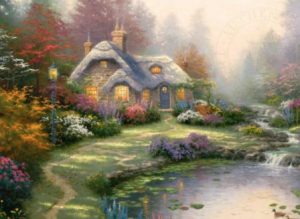 They also explained to me, That different works we do on earth carry different weights in heaven, what God values and esteem high is very much different from what people think, they told me, the works we do that are unnoticed, behind the scenes, that people don't know about and unappreciated are the works that God values more, the works we do out of a pure heart and selfless love, they have great reward in heaven. Then I saw it as GOD sees, what is really important to God, that we must not look for appreciating & reward from men but God, also God values what we do in private than what we do in public.
I looked over the City, the bright lights, the golden doors of mansions facing east, the majestic palace, the mansions and houses, the transparent streets of gold, the chariots travelling around, the children playing, saints talking and walking, the gardens, I said "Wow, Heaven is so wonderful". I didn't want to come back but I knew it was my time to go.
LOVE IS ABSOLUTELY EVERYTHING TO GOD
1 Cor 13:1-3
Though I speak with the tongues of men and of angels, but have not love, I have become sounding brass or a clanging cymbal. 2 And though I have the gift of prophecy, and understand all mysteries and all knowledge, and though I have all faith, so that I could remove mountains, but have not love, I am nothing. 3 And though I bestow all my goods to feed the poor, and though I give my body to be burned, but have not love, it profits me nothing.
NKJV
CONSIDER THIS:
April is one of the most kind and loving Christians I have ever known.  She's been a very long time listener of the Tribulation-Now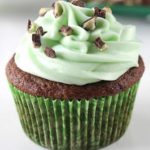 radio show and even brought me an Andes Candies cupcake (yes impossible they even exist) to the hotel front desk;  when I was on a consulting job in Denver, Colorado.
THIS OPPORTUNITY  IS THE REAL DEAL FOLKS.
I hope you will prayerfully consider giving from your heart of Jesus to help her and her family as much as you can.  Remember, in the Kingdom of God, "Lots of littles make a BIG!".  Never think that the widows mites is insignificant in God's eyes.  It's EVERYTHING.  Twelve Apostles changed the entire world with the sacrifice and love of Jesus our King.
GOD WILL REWARD YOU MIGHTILY.  And given the dark days we live in, how much more do we need God's protection, favor and LOVE.
2 Cor 9:6-15
The Cheerful Giver
6 But this I say: He who sows sparingly will also reap sparingly, and he who sows bountifully will also reap bountifully. 7 So let each one give as he purposes in his heart, not grudgingly or of necessity; for God loves a cheerful giver. 8 And God is able to make all grace abound toward you, that you, always having all sufficiency in all things, may have an abundance for every good work.

 
PRAISE HIS HOLY HOLY NAME
April Walker breast cancer fund
Hello friends! One of my dearest friends needs our help! I met April almost 15 years ago when I was a new wife and a new mom. We were fast friends and connected quickly over our faith. She poured into my life in a profound way. She is a mother of 4, and has recently been diagnosed with two different types of breast cancer. April is a single mom, working as a hair stylist out of her home. She will begin several months of treatment in the coming weeks, which unfortunately will require her to be out of work for at least 4 months. April has health insurance but the cost of treatment far outweighs what her coverage provides. Will you please help me in raising $25,000 so that April can put all of her energy into fighting this thing?  It's a lofty goal but I believe anything is possible when we work together, any amount helps! If you are not in a position to donate financially, will you please lift April and her family up in your prayers? We know she's going to beat this!!! Thank you from the bottom of my (April and her kid's) heart.
AND BE READY FOR "LIFT OFF" PRAISE GOD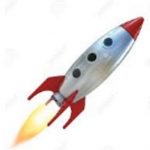 This prophecy
just-in
from Just Praise Him – WingsofProphecy.blogspot.com
By Glynda Lomax on Jun 29, 2018 12:00 am


   My children, the world around you grows darker as I remove those who have mercy and compassion. Hate and anger will increase exponentially when they have all been removed. It is not long now until you will see the events you have for so long talked about, the signs of My Coming.
   Are you ready? Are you ready to face what this means? Can you choose Me and not deny Me in every situation, no matter the cost to you?
   Prepare your hearts.
   You who have asked to see the end, prepare your hearts for what this means for evil shall abound like no time before in this time.
GIVE UNTIL IT HURTS
BUT GIVE OUT OF LOVE
AND YOUR REWARDS WILL BE AMAZING
BOTH ON EARTH, AND MOST IMPORTANTLY
IN HEAVEN!!
FOREVER AND EVER
AMEN