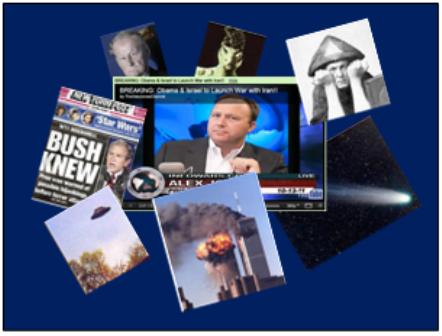 Recalling Calling Audibles
Being "Setup" for the Big Fall
Something "big" is on the horizon.  People can feel it.  From the prophesies of Dr. David Owuor, to the visions and dreams of God's people, to the news "alerts" coming out of the Alex Jones operation …. "it's coming".
Whatever "it" is
Regardless of what you think of Infowars and Alex Jones, you have to hand it to him.  One thing he does particularly well is "verify".  During the Deepwater Horizon event,  Jones held his course and refused to jump on the Martial Law "bandwagon".   He cares about the credibility of his operation.  In my opinion, this makes him a credible source.  I have heard the notions of him being part of "Operation Mockingbird" and I don't agree.
Coming War with Iran?
Just a couple days ago, Alex Jones released an emphatic alert that the US and Israel are preparing launch an attack against Iran in the next 2 weeks.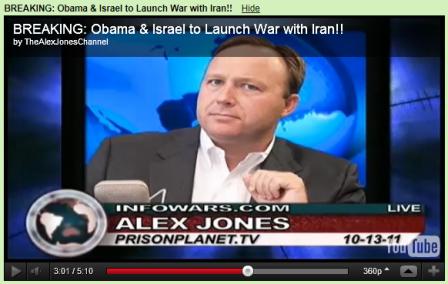 http://www.youtube.com/watch?v=n-6J0bTskRg
In this report Jones strongly suggests that bunker-buster bombs are being shipped to Israel (or are already there) and a troop buildup is occurring in Kuwait to launch a forthcoming attack on Iran.
The Elenin "Setup"
There is no doubt that "Conspiracy Theorists" worldwide, are being publicly discredited.  And this is likely happening for a very nefarious reason.  Those of us who know what is "really" going on in the world, have NO DOUBT about our convictions.  The evidence is clear, and it tracks back all the way to the ancient Sumerians, and prior to Adam and Eve.  Indeed it is ultimately a war between God and Lucifer over the souls of the Abrahamic "bloodline" (and the gentiles grafted onto the "olive tree").
Eph 6:12
For we do not wrestle against flesh and blood, but against principalities, against powers, against the rulers of the darkness of this age, against spiritual hosts of wickedness in the heavenly places.
NKJV
At this point I am believing that Elenin is going to be a complete nothing. It appears "we" (conspiracy theorists) are being publicly played on a very high level (by principalities in "host bodes" in "heavenly places") to send a huge message to the world that we are all nuts.
To me, this can only mean one thing; our efforts are EFFECTIVE.
This notion that we are "alarmists" is ridiculous, because millions of people knew about Elenin and the impossible "coincidences" associated with its movement into our solar system.  This means that Elenin, in my opinion, WAS (in fact) a "controlled object" just like Richard Hoagland, Ph.D. (and reports from other so-called "whistle blowers") suggested from the beginning.  Indeed it was a cosmic "setup" and the "reptiles" (serpents) are taking full advantage of it.
Many very smart people have presented endless verifiable and credible data on Elenin.  This "impossible" data was presented on the "Epoch of Elenin" article in great detail.  This data was gleaned from the "Elenin Conference" which had a panel of six people, two of which reportedly had Doctorates in Science.
Here for your cinematic enjoyment is a You Tube event with Richard C. Hoagland on Coast to Coast AM discussing the impossible oddities associated with Elenin.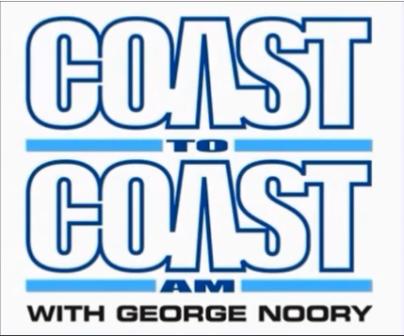 http://www.youtube.com/watch?v=h7TBT6ZEK7s
Then all of a sudden something strange happens and Elenin "appears" to have been "blown up" or destroyed somehow.  I have some theories on this event, none of which include some NASA "lie" about it being destroyed by a "solar wind" (I side with Hoagland on this point).   There is no question there are space craft "out there" manipulating  events, and this is some type of coordinated effort.
Here is the reason why I believe we (conspiracy theorists) are being played like a fiddle right now.
"Doomsday" comet to swing by Earth on Sunday
CBS News
The moment long feared by conspiracy theorists is nearly upon us: The "doomsday comet" Elenin will make its closest approach to Earth Sunday (Oct. 16). Or what's left of it will, anyway. Comet Elenin started breaking up in August after being blasted by …
CBS (space.com run by NASA) would NOT publish this article unless "they" were intending to intentionally discredit the "millions" of people who are "ringing the bell".
Something happened to Elenin, and it wasn't a natural event.  And what's worse, is to the un-indoctrinated, the term "Elenin" is synonymous with Nibiru or Planet X which is a DARN TRAVESTY.
Is this being done because another 911 event is forthcoming?
Is Alex Jones correct?
Calling Audibles Revisited
On August 29th, of 2010, I wrote an article entitled "Calling Audibles".  In the graphic at the top of the article a football player is yelling to his team …
"Hold on the Oil Explosion, Wait on the Iran War, Coordinate FEMA Plans, Monitor Alex Jones, Put Off the Financial Collapse"
Think about what that says above!   THAT is from over a YEAR ago!
Here is an excerpt from the article:
"They are Changing their Timeline"

So not only are these "evildoers" having routine ritual Satanic ceremonies to conjure up their demon demigods for "cosmic" instructions, but they are also using the "Carnivore-Like" Web-Bot systems to "listen to the electronic banter".  Not only do they listen closely to folks like Steve Quayle and Alex Jones, but they listen to the "web-bot" noise and monitor for certain key words.

If "they" are planning to ignite the methane in the Gulf and cause the next 911, they monitor for "chatter" and watch what folks like us are listening too.  They KNOW what we are talking about.

THEY ARE CALLING AUDIBLES
Summary in Jesus Name
I believe that in the "Distress in the Great Lakes" prophecy of the prophet Dr. David Owuor, he suggests that the Lord might tarry for a little while on the "rescue mission" of the Bride.   However, this is no reason for anyone to let down their guard.  In fact, this is an opportunity for us to MAKE A DIFFERENCE while there is still time.
Spread the news that time is short.  Do NOT become discouraged.  Help bring in the "fullness of the gentiles".  Let's get off this rock in Jesus name.
Remember what Jesus said …
Matt 24:33-35
So you also, when you see all these things, know that it is near — at the doors! 34 Assuredly, I say to you, this generation will by no means pass away till all these things take place.
NKJV
"All these things" Jesus is referring too are "earthquakes, famines, wars, pestilence, and
SIGNS IN THE SUN, MOON AND STARS
All these things include "the Coming of the Lord".
If there is anyone out there that suggests these "things" are not happening, they are in COMPLETE DENIAL or blind as a bat.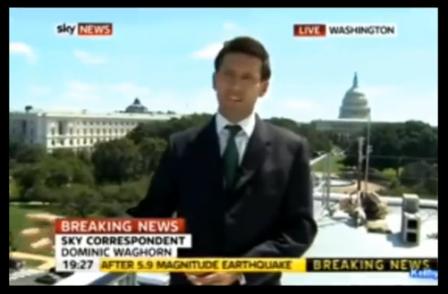 http://www.youtube.com/watch?v=wcsWU7KDdG4
NOW IS THE TIME
RING THE BELL
BRING OUR BROTHERS and SISTERS ALONG WITH US
DO NOT BE DISCOURAGED
THE "RESCUE MISSION OF THE BRIDE" COMES
TIME IS NOW!